Another Disaster in New York on 9/11 – Rodgers Injured, Out for Season
The Aaron Rodgers era in New York has ended even faster than it began.

A primetime game featuring the Jets on 9/11 – the same date Jets smashed into the World Trade Center. What could have possibly gone wrong?
There is immense synchronicity with this injury, as one may expect by now. Whether or not this injury was fake doesn't really matter, as we know real injuries occur by the numbers as well. See my post on Alex Smith, who broke his leg on the 33rd anniversary of Joe Theismann breaking his leg while wearing the same uniform, on the same yard line, in a game that ended with the same final score. Also see this post that discusses Rodgers' broken collarbone injuries from several years ago.
This post will explain those syncs, but I needed several more pages to squeeze everything in.
---
Skull and Bones
Yale University, home of Order 322, otherwise known as Skull and Bones, turns 322 years old here in 2023: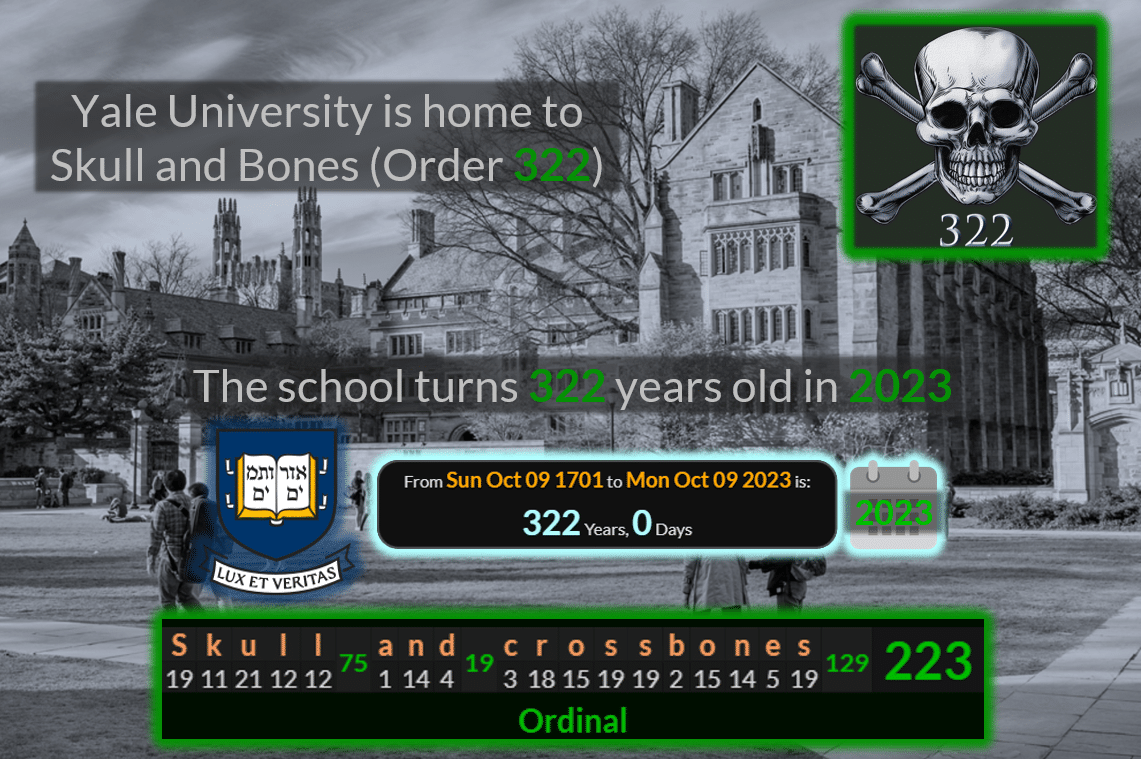 The 9/11 attacks occurred the same year that Yale graduate George W. Bush took office. Bush was born in New Haven, where Yale is located, and was also a member of Skull and Bones just like his father.
---
Aaron Rodgers was traded to the Jets from the Green Bay Packers earlier this year, in a deal that was finalized on April 26th, or 4/26. That's the birthday of Aaron Judge – another league MVP named Aaron who also plays for New York City. See my recent post on Aaron Judge's 426-foot home run, which mentions Aaron Rodgers at length.
It's now official that Aaron Rodgers suffered a Torn Achilles against the Buffalo Bills shortly before Yale's 322nd anniversary, on the anniversary of the Collapse of the World Trade Center.

Rodgers has missed significant chunks of time on two previous occasions – 2013 and 2017. In both instances, he suffered a Broken collarbone.

---
Francis Xavier

In December of last year, I did this live stream showing how Aaron Rodgers is synced up to Francis Xavier. Last night's game ended after Xavier Gipson returned a punt for a touchdown in overtime. Gipson even went to Woodrow Wilson High Schoo; I just made this post a couple of weeks ago that explained how Woodrow Wilson was synced to Yale. "What are the odds"…
In that video, I talked about the huge significance of the Packers' win over the Bears in Chicago that weekend. That's particularly interesting, because the Packers also beat the Bears in Chicago just one day before Rodgers' injury.
He got hurt during a tackle by Leonard Floyd, who was drafted by the Chicago Bears, where he played his first four seasons.
---
Chicago is home to the 312 area code. Francisco Azpilicueta died on the 3rd of December, his Feast date, written 3/12 or 12/3. It's worth noting that Rodgers' coach's name is Robert Saleh.


431 is the 83rd Prime number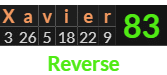 The Football star was born in '83 on the date leaving 29 days in the year:


---
9/11
Believe it or not, this is not the first time a New York Jets quarterback has missed an entire season after injuring his Achilles tendon in Week 1. Back in 1999, journeyman quarterback Vinny Testaverde suffered a similar injury after a successful first season with the team, crushing the high hopes of Jets fans.
Also consider the date of last night's game, September 11th. That's the anniversary of the 9/11 terror attacks in 2001.
In first week of NFL games following those attacks during the 2001 season, Drew Bledsoe got injured on a heavy hit against the New York Jets. He was replaced by Tom Brady, who would go on to become the Greatest Of All-Time.


Tom Brady's birthday is August 3rd. That's the same birthday as Zach Wilson, who came in to replace Aaron Rodgers. Brady and Wilson were born exactly 22 years apart, and A-Rod got hurt on the 22nd anniversary of 9/11.


---
John F. Kennedy
Aaron Rodgers wore # 12 for Green Bay. In New York, he's wearing # 8.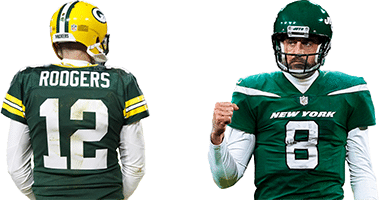 John F. Kennedy is one of just a handful of people who were assassinated in America to be more famous than John Lennon, who was killed in New York on December 8th, or 12/8. Last year, Rodgers played against the New York Giants in London on John Lennon's birthday. Now, he plays for the other New York team.