September 14th Prediction Pointed to Hunter Biden Indictment
Last month, I made this post that explained why September 14th would be the date of a major news story connected to Skull and Bones. In this follow-up post, I elaborated on why I thought it would have to do something with the U.S. Presidency as well.
On September 14th, this was the top story in the headlines for most of the day:

For the first time ever, the son of a sitting U.S. President was indicted on federal charges. So the presidential connection is obvious…but what about Skull and Bones? This is a lot simpler than you may think.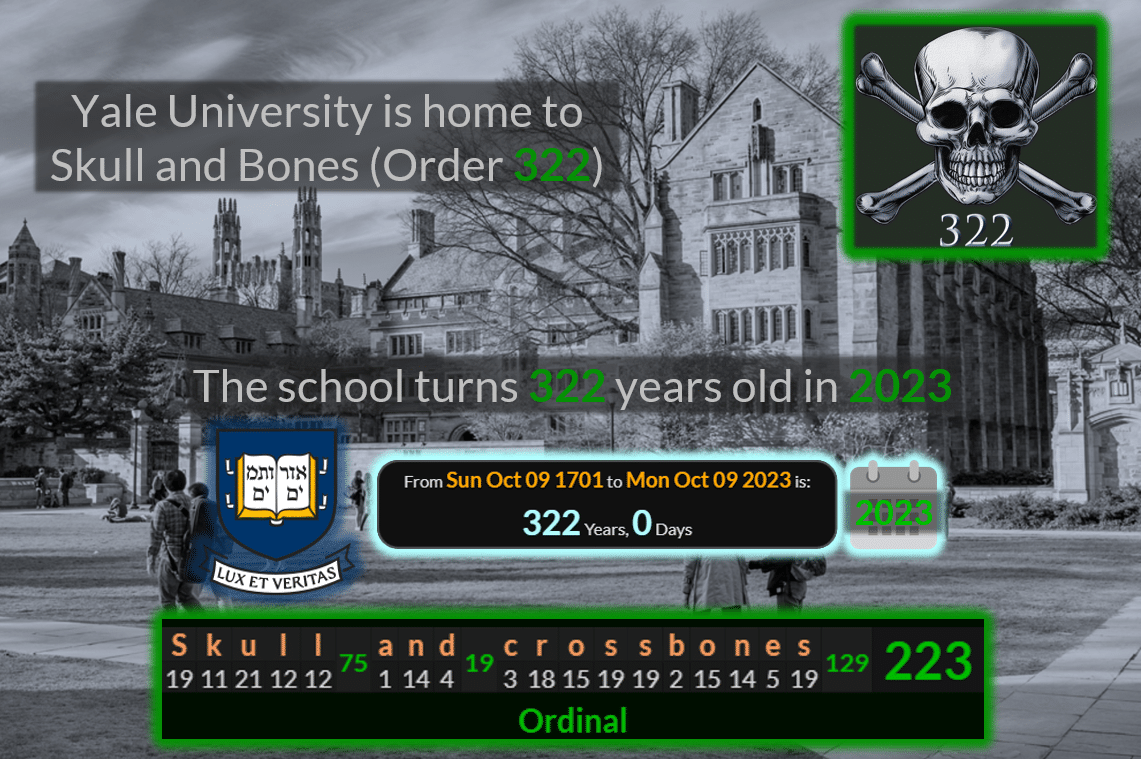 The Super Bowl that ends the 2023 NFL season will be held in Las Vegas, Nevada.
Las Vegas is now home to the NFL's Raiders, one of the two Skull and Bones teams in the NFL:

In 2021, I made this post on Raiders' wide receiver Henry Ruggs, who was released from the team after killing a woman and her dog while driving under the influence. As a result of his departure, the new #1 wide receiver on the Raiders became Hunter Renfrow, who still plays on the team: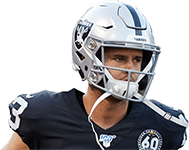 Hunter Biden has Standard birth numerology of 76:

The Raiders were led to their first-ever Super Bowl victory by Hall of Fame head coach and commentator John Madden to cap off the '76 NFL season.

---
Fear and Loathing




Earlier in 2021, I had already made the connection between the Raiders' move to Vegas and Hunter S. Thompson, the author of Fear and Loathing in Las Vegas. In 2005, Thompson reportedly killed himself after writing a poem called Football Season Is Over, which detailed his depression following the end of the NFL season.
Fear and Loathing is about a trip to Las Vegas with a trunk full of drugs. Hunter Biden's indictment was because he lied about using drugs when making a firearms purchase.

The actor who portrayed Hunter S. Thompson in the Fear and Loathing film was Johnny Depp, who shares the first name John with John Madden.

The Fear and Loathing book is 204 pages long:

Hunter Biden was born on February 4th, or 2/04:


---
Super Bowl XI was played during the Raiders' 885th week since their founding.


Skull and Crossbones has Latin gematria of 885.



Secret society sums to 940.


The Skull and Bones Secret society was formed in 1832:

---




---
This also leads us to one of my absolute favorite displays of artistic gematria. Notice how Las Vegas has a matching 86 Ordinal value with the name Hunter.

The book was published on a date with Standard numerology of 86:

The Super Bowl is in 2024, which falls Nineteen years after Thompson died.


The 86th Prime number is 443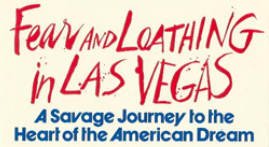 Biden's full name hilariously has matching gematria with both Hunter S. Thompson, Fear and Loathing, and Skull and Bones.

The name Thompson also shares 720 Sumerian gematria with Hunter Biden.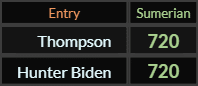 Las Vegas is home to the 702 area code. Fear and Loathing  = 72 and was published in '72. Hunter S. Thompson = 72 / 72.
---
322 / 223
In Ordinal, Thompson's Ordinal value of 323 is just one off from 322, the major Skull and Bones number.

George W. Bush, a member of Skull and Bones, was the president during the 9/11 attacks, when the Twin Towers were destroyed. The last name Thompson means "twin."



Fear and Loathing sums to 322 in Reverse Caps.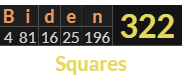 Johnny Depp's full name sums to 322, while his birthplace Owensboro, Kentucky sums to 223.

The 1998 film Fear and Loathing in Las Vegas came out on the date leaving 223 days in the year:










There are 223 Lunar phases in The Moon's Saros cycle.

---
Both 223 and 322 have Reduction gematria of 106.




Fear and Loathing

was released on 5/22