The 1970 Death of Vince Lombardi
The NFL's championship trophy is named after former Green Bay Packers coach Vince Lombardi, who won the first two AFL-NFL Championship Games, which would later come to be known as the Super Bowl.
Vince Lombardi would go on to meet an untimely death in 1970. This post will examine how his death was connected to the Moon and relevant solar eclipses.

---
Saros 116

Lombardi was born on June 11th, written 6/11 or 11/6:

This date reflects the Reverse gematria of Packers.

In the most literal sense possible, Vince is venerated as a Saint in Green Bay.


America's national anthem is called the Star-Spangled Banner. Lombardi's star quarterback was named Bart Starr. Our star is the Sun.
A year after Lombardi's death, Solar Saros 116 had its final eclipse. This was the first Saros series to end in almost thirty years. That eclipse fell on a date with Primary numerology of 119:


His death on September 3rd was on the date leaving 119 days in the year:

He had received his cancer diagnosis a couple of months earlier, on another date with Primary numerology of 119:

Vince's Packers were champions of Super Bowls One and Two, increasing their number of NFL Championships from 9 to 11.

"USA" = 119 (Caps Added). "One hundred nineteen" = 194. Lombardi died shortly after the United States' 194th anniversary.

I've done some extensive work explaining how the 2004 film Dodgeball was all about the Green Bay Packers and the canonization of Peter Faber (Favre). Check out my post from last month. The coach of the dodgeball team has remarkably-similar gematria to Vince Lombardi.
The 119th Prime number is 653

Patches O'Houlihan, who dies in the movie, was played by actor Rip Torn.

Just three days before a Lunar eclipse from Lunar Saros 116, the Packers defeated the Falcons 56-3: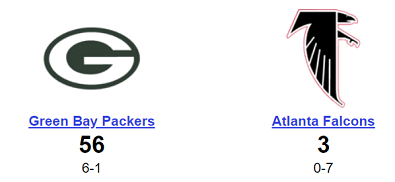 Lombardi died during Brown Lunation # 590: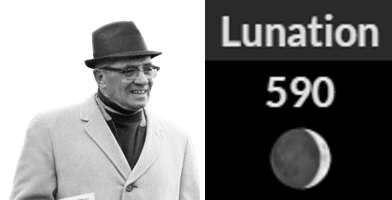 ---
Saros 119
Thus, his death is also connected to Solar Saros 119.


He was pronounced dead at 7:12 a.m.

Saros series 119 ends on June 24th, which is the anniversary of the Scottish Rite of Freemasonry. June 24th was the date that Vince Lombardi was first diagnosed with cancer: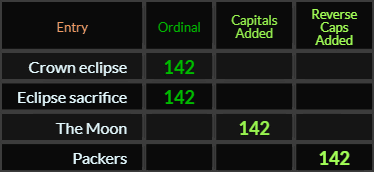 Thompson was the former Packers executive who drafted Aaron Rodgers.
---
#12 Lynn Dickey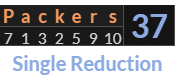 37 is the 12th Prime number
Lombardi won Super Bowls 1 and 2
Vincent Thomas Lombardi was born on a date with Reduced numerology of 12:



2022-23 is the Packers' 102nd NFL season
Lombardi won the first Super Bowl on a date with Primary numerology of 102:
He went on to win the second Super Bowl on another date with Primary numerology of 102:

Exactly 21 weeks after the death of Vince Lombardi, the Packers selected quarterback Lynn Dickey, who wore #12. Clifford Lynn Dickey was born on October 19th, or 10/19:


Dickey was drafted on a date with Primary numerology of 119:

Dickey was the last Green Bay quarterback to wear #12 for the team before Aaron Rodgers, who is chasing his second Super Bowl victory 12 years after his first.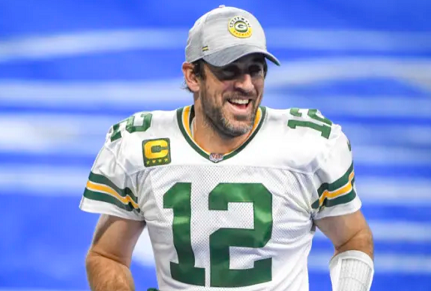 Aaron won his first Super Bowl on a date with Reduced numerology of 12:

This year's Super Bowl will be the first to be played on the 12th of the month in almost fifty years, and it also falls on a date with Reduced numerology of 12:

---
The name Dickey sums to 57.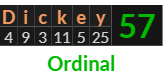 Rodgers is looking for a miracle to reach Super Bowl 57, which will be played in 2023 on a date with 57 numerology, leaving 322 days in the year:







It would be a miracle because the Packers needed to stay Perfect after their first 12 games. Following their eighth loss to the Eagles, Fleetwood Mac singer Christine Perfect died, and the Packers have only won since.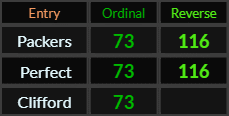 Aaron Rodgers has 116 birth numerology:

---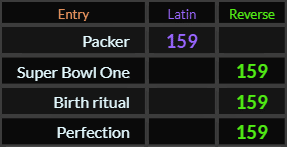 Lombardi's star quarterback was named Bart Starr, which is a nod to the Star-Spangled Banner.


---
666 / 156 / 911






The number 666 is heavily-connected to 156.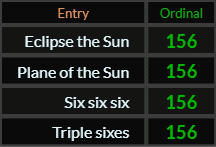 Rodgers won his first Super Bowl in 2011, which is the same year that Solar Saros 156 began. This was the first new Saros series in over eighty years.
Super Bowl LVII falls 139 months after the first eclipse from Saros 156, and a span of exactly 77 months before the second:


The 156th Prime number is 911
---
Just yesterday, we learned J.J. Watt was retiring. He wears #99, which is 9×11. The name Watt is interesting because before this season, the Packers drafted Christian Watson and signed Sammy Watkins, who wore #9 and 11 for the team, respectively.
The Packers began their regular season with a game against the Minnesota Vikings on 9/11. Christian Watson dropped a sure touchdown pass on the very first play, signaling that he was part of a major riddle.