Analyzing the NFL's Annual Christmas Cartoon
The NFL has been putting out a cartoon image of players from each team participating in Christmas festivities for quite some time now. I've never bothered to do a post on one, because there's always many things to talk about.
However, I couldn't help but notice how well this falls in line with what I've been posting about. Again, there are other possibilities, but the numerical script leading to a Packers comeback all the way to Super Bowl LVII are impossible to ignore.
---
The Packers' representative is A.J. Dillon, who was a centerpiece to the Monday Night game against the LA Rams. Notice how he is sitting up against the Raiders' Josh Jacobs, the only other player with the same number in the photo: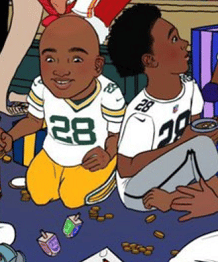 Dillon, one of just a handful of Jewish players in the league, is spinning the traditional Dreidel. It's a bit ironic that he's doing this sitting next to a guy named Joshua, which is the anglicized version of the Hebrew name for Jesus.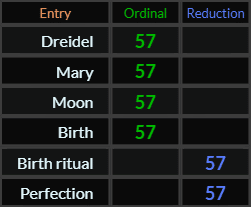 The number 28 is the only Perfect number in this image. Prior to the Packers' upset over the Dolphins, I made this post explaining how Don Shula, the only coach with a Perfect season in NFL history, syncs up with the Super Bowl. The Pack needs a Perfect Comeback to get to the promised land and earn Rodgers his 163rd career victory.

This is particularly noteworthy because the word Perfect is alluded to in the same image, along with the number 53: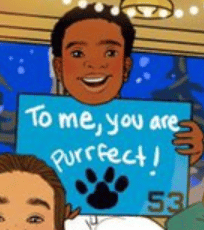 Between the paw print, the color, and the inclusion of Trevor Lawrence right next to him, it's safe to conclude that this is #53 of the Carolina Panthers, Brian Burns. 53 is the 16th Prime number, and Burns was drafted 16th overall.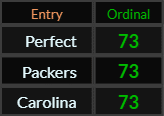 Taken in Round 1 as the 16th pick…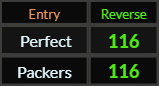 Aaron Rodgers has Primary birth numerology of 116:

---

Brian Burns has birth numerology of 125:

The initials B.B. represent 2-2.

---
Peruvian Eclipse
Brian Burns was born on April 23rd, or 4/23



When that eclipse is completed, it will be the 13th of September, or 13/9, in much of the world. The eclipse peaks just outside of Peru: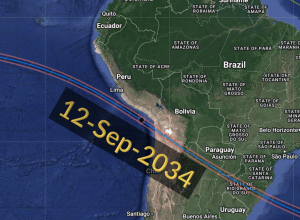 I suppose you could say Aaron Rodgers has become quite familiar with Peru over recent years:

Shortly after making this post, I found this article about Aaron Rodgers' last girlfriend being stuck in Peru following unrest in the nation: