Astros Manager Dusty Baker Wins First World Series as Coach
Earlier today, I broke down how this year's World Series was a tribute to the first fake Moon landing. This riddle extends to the Astros' manager Dusty Baker as well.

Baker currently has 1790 total losses in the regular season. His full legal name sums to 1790 in Squares.

Baker's full name is listed around the web as Johnnie B. "Dusty" Baker Jr.


His first World Series victory as manager fell on the 309th day of the year:

---
666
In Reverse Reduction, the same full name as above sums to 120.
Baker wears #12:
The 12th Fibonacci number is 144
The 12th Square number is 144

666 is revealed as the number of the Beast in Revelation, which mentions the number 144 four different times.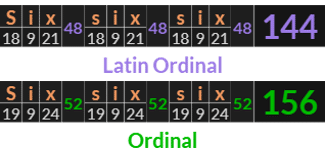 Baker has a postseason record of 28-14 with the Astros, which means his winning percentage is 0.666%.
---
"The Beast"
The Astros won the World Series in their 666th game since the release of Travis Scott's Astroworld, and their win fell on the anniversary of the Astroworld crowd crush that killed ten (and perhaps even more) concertgoers. See my last video for more on how 666 was coded into the World Series and other connected events. This is considered to be the Number of the Beast.

Dusty Baker now has 258 career victories for the Astros
The Beast rules for 42 months in the Book of Revelation. Baker has coached 42 postseason games for the team.

He turned 73 years old earlier in 2022.

Baker has won the 2022 World Series, which was the 118th in the league's history.

The final score of the clinching game was 4-1.

Recall how on the date of World Series Game 1, we learned about the death of Vince Dooley, who won a college football national championship in 1980, the same year the Astros' opponent, the Philadelphia Phillies, won their first World Series. The name "Philadelphia" comes from the Book of Revelation, where Philadelphia is one of seven churches.