Crowd Crush @ Houston Astroworld Kills 8 During Travis Scott Show

This story from a Travis Scott concert made national headlines on a date with Primary numerology of 58:


In addition to his festival, Scott also has an album called Astroworld that is 58 minutes in length. It came out when he was 9,958 days old.
---
Italian Hall Disaster
One of the worst and most famous human stampedes in U.S. history occurred in 1913. The Italian Hall Disaster in Michigan happened after someone allegedly shouted "Fire!" in a crowded theater.

The 1913 Massacre was just one week before 1914, when the ensuing trials were held.
73 people died in the Italian Hall Disaster

The word Astro sums to 73 like Sacrifice.


Remember earlier this week when I mentioned the significance of the 1991 Middle Eclipse?
The 73rd Prime number is 367

Interesting that Sylvester Turner was 67 years, 1 month, 9 days old. Scott was 6 months, 7 days after his birthday. 67 is the 19th Prime number. "Total solar eclipse" = 67, "Solar eclipse" = 190.
---
The Italian Hall Disaster was commemorated in a 1941 song by Woody Guthrie called 1913 Massacre.
1913 is the 293rd Prime number

The two Great American Eclipses are separated by 6 years, 6 months, 6 weeks, and 6 days.

The phrase SEE YA ON THE OTHER SIDE was rather cryptically on the videoboard before Scott's show, and was a merchandising motto for the festival: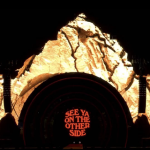 6 years, 6 months, 6 weeks, and 6 days is also a span of 2423 days.

---
World Series Riddle
How intriguing that we get news of a mass casualty incident at Houston Astroworld just three days after the Houston Astros lost the World Series?
Not only was Travis Scott the performer on stage at the time, but he also runs the Astroworld Festival. At first glance, it's no wonder why Travis Scott is so closely-associated with Houston Astroworld.

The World Series was a "Soler" Eclipse ritual.



Don't forget the song 319 by Prince, who died 319 days after his birthday.

This reminds us of the last Super Bowl, where Andy Reid, who was born on 3/19, lost the Chiefs' 444th game in franchise history, exactly 444 months (or 3019 days) after the death of his son. Astros manager Dusty Baker fell to 40-44 all-time in the postseason.
Baker was on deck when Hank Aaron broke Babe Ruth's record. The World Series was also heavily-connected to the death of The King of home runs, Hammerin' Hank.

---
Astroworld / Astrodome
The name Houston Astroworld is not original. Back in 2005, Six Flags Houston Astroworld was shut down after nearly four decades in operation.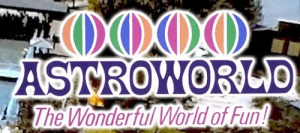 Most people found out about this story on Saturday, 11/6. 11×6 = 66.

---
The very first thing that popped into my head when seeing this story, however, was the Houston Astrodome, the world's first domed multi-purpose stadium. It was opened on the 99th day of the year:


Travis Scott's real name has remarkable gematria of both 1666 and 3999.

You know the drill by now. 666 is that major Eclipse number.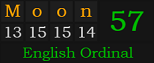 The Houston Astros just finished their 57th season, and last night's crush fell on a date with 57 numerology:

---
Eclipse Sacrifice Code
The 1913 Italian Hall Disaster killed miners who were on strike from the Calumet and Hecla Mining Company.

Most people are finding out about this story on November 6th, written 11/6 or 6/11.


The event was organized by Live Nation Entertainment.

911 is the 156th Prime number
November 5th falls a span of 156 days before the date of the next Total Eclipse to pass near Houston, TX:



---
Houston Astroworld has both Total solar eclipse and Blood sacrifice numbers.

Crush syncs up with both Texas and Eclipse.