Former Georgia Bulldogs Coach Vince Dooley Dies @ 90
Last week, I made this post about GOP Senate candidate Herschel Walker, and how some recent news about him was published by the numbers in connection to his Heisman Trophy victory.
Walker won the Heisman while playing for his college team, the Georgia Bulldogs. In his freshman season, the Bulldogs won their first National Championship, led by head coach Vince Dooley. Dooley passed away yesterday at the age of 90:

The Georgia Bulldogs just won their second National Championship back in January of this year. Dooley, who led the Georgia Bulldogs to a championship in the year '80, was reported to have died on a date with Primary numerology of 80:


'80 was the same year that the Philadelphia Phillies won their first World Series. The Phillies are in the World Series again this year, and they had to beat Georgia's defending champion Braves to get there. Was this a Ritual sacrifice connected to this year's World Series?

This year's Fall Classic is the 118th in history, and you will see that this was a tribute to the first-ever Moon landing by Apollo Eleven, which was 53 years ago.


There's a lot of overlap between Georgia, Moon, and Moon landing.

---
World Series

He died on the same date the Phillies won Game 1 of the World Series.

The Phillies overcame future Hall of Famer Justin Verlander, who threw a total of 90 pitches, 54 of which occurred during his rough final two innings:
Dooley's death is also connected to The Moon.

---
The Moon
The name Vince Dooley matches Moon in gematria.



The Georgia Guidestones, which were destroyed earlier this year, were erected in 1980, the same year as Dooley's title.

The Bulldogs won the National Championship on the 10th day of 2022. Last night's game ended in the 10th inning after #10 – Realmuto (whose first name begins with the 10th letter) hit a solo home run, the first catcher since Carlton Fisk to hit an extra-inning homer in the World Series.


The first-ever Moon landing fell on a date with Primary numerology of 115, which was July 20th, or 7/20:


The Phillies erased a Five-run deficit to come back and win.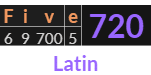 Dooley won a total of 201 games while coaching for Georgia. Apollo 11's landing occurred on the 201st day of the year:


201 is the Octal of 129

---
The manager for Philadelphia is Robert Lewis Thomson.

That Moon landing was by Apollo 11. There were 11 runs scored in last night's game, which ended 6-5: