Why Were the Maui Wildfires so Synced to Coronavirus?
On Friday, I made this post exploring the numerical connections between the Coronavirus pandemic and the three suspicious wildfires I've decoded – the Woolsey, Saddleridge, and now Maui wildfires.
However, it felt like a piece of the puzzle was missing – why was COVID-19 being attributed on August 9th, the date of the emergency declaration in Maui? As it turns out, on that same exact date, the Eris variant was determined to be a "variant of interest" by the World Health Organization:



---
August 9th is written as 8/9
"Eris" is a subvariant of the Omicron variant.



89 is the 24th Prime number and 11th Fibonacci
Omicron was discovered on 24/11
No need to fear, however – a vaccine has already been engineered for your safety!
---
August 9th can also be written 9/8 as it is around the world. The fires occurred in Hawai'i, which was state number Fifty to be added to America.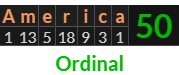 The 98th Prime number is 521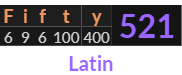 ---
"Gang" Riddles
Hawai'i is home to star NFL quarterback Tua Tagovailoa of the Miami Dolphins, who used to wear #13 for Alabama. He now plays for Mike McDaniel, Miami's 13th head coach, whose M.M. initials represent 13–13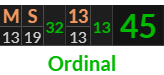 Perhaps the most notorious gang in America is MS-13. When Tua suffered his concussion, his hands contorted, similar to how MS-13 gang members make their signs:

Tagovailoa's injury fell just one day after the death of rapper Coolio, who was best-known for singing Gangsta's Paradise.
On the same day as the Maui wildfires, Ecuadorian presidential candidate Fernando Villavicencio was assassinated by the infamous Los Lobos gang. That murder was all synced up with a shocking Grand Slam in Major League Baseball from 2021 by a relief pitcher for the Padres, who donned a gangster-like necklace in celebration.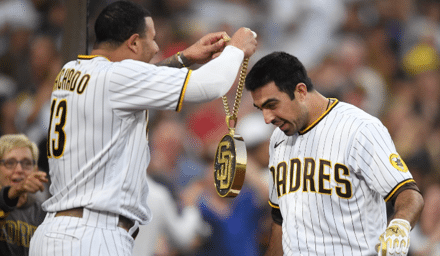 Notice how Manny Machado, who wears #13 and also has initials of 13–13, was the one to drape the jewely over his head. The Padres play in San Diego, which lies just south of MS-13's home in Los Angeles., or L.A.