Damar Hamlin's Injury Caused by Bengals WR Tee Higgins
Damar Hamlin's injury, which was heavily-connected to Saturn, happened when wide receiver Tee Higgins lowered his shoulder into his chest. Intriguingly, Higgins wears #85, the same number donned by Lions' wide receiver Chuck Hughes, the only man to this date to die on the field during an NFL game: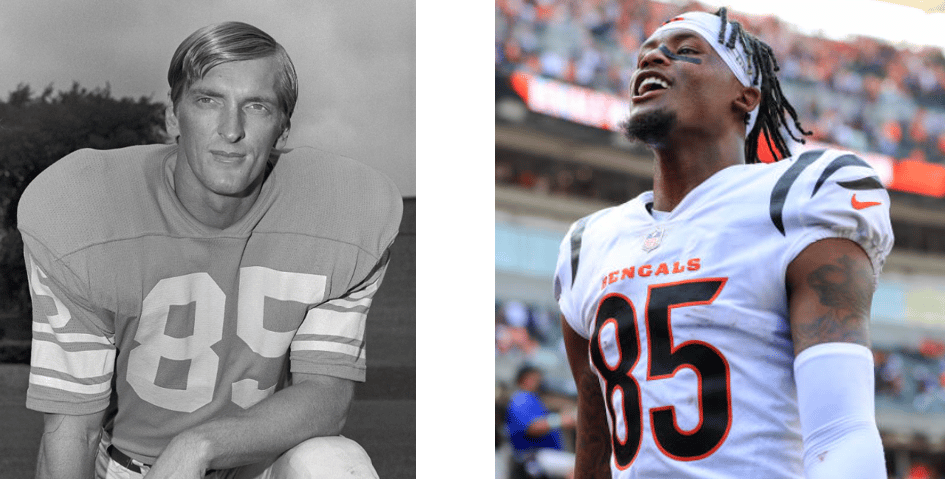 The injury occurred on a date with Primary numerology of 46:


My first post also explained how this was coded with the number of Skull and Bones (322). This was the first weekend of 2023, when the Super Bowl is played on the date leaving 322 days in the year, and when Skull and Bones' home Yale University turns 322 years old.
Tee Higgins was born 280 days before the 28th anniversary of Chuck Hughes' death:


Hamlin was standing next to #28 Joe Mixon when he collapsed: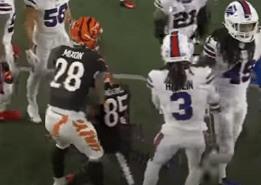 Chuck Hughes was 28 when he died
His team had 28 points when he collapsed
He collapsed at

Tiger

Stadium
Tee Higgins was a Clemson

Tiger


Now he's a Bengal (Tiger)
---



Hughes was born on March 2nd, or 3/02
---
Hamlin / Higgins Connections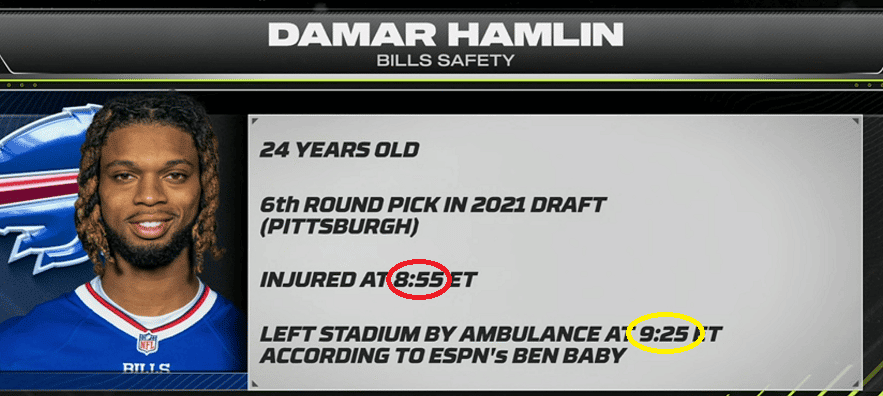 Notice how Hamlin was carted off the field at 9:25 p.m. After the Packers-Vikings game the day before, which was the ultimate "Jesus" game, I pointed out how Aaron Rodgers scored with 9:25 on the clock, as Vince Lombardi was exactly 925 weeks old when the Star-Spangled Banner was adopted as the national anthem.



---
Tee Higgins' name lines up remarkably to Hamlin's numerology.

Hamlin was born on the 24th of March, or 24/3, a date with Primary numerology of 144 and 125:


---

Hamlin was born on the 83rd day of the year:


---
Commotio cordis
Hamlin, who went down at 8:55 p.m. with 5:58 left in the first quarter, suffered from Commotio cordis.

The injury occurred at the home of the Bengals, which was called Paul Brown Stadium when it first opened, named after the team's founder Paul Brown. The name Brown reminds us of Ernest Brown, the man who is credited with developing the Brown Lunation system, which began counting lunar phases in 1923.


The Moon's equatorial radius is 1080 miles. Tee Higgins was born on the 18th day of the year:

The 18th Triangular number is 171