Former Jaguars Lineman Uche Nwaneri Dies Suddenly @ 38

News of Nwaneri's death from a heart attack was first published on January 2nd, the same date that Bills safety Damar Hamlin suffered a heart condition on the field during Monday Night Football.
In 2021, Nwaneri made this foolish Tweet, which he was likely instructed to do:
Ok so lets get these vaccine mandates and Vaccine passports up and running ASAP. We seeing children DIE daily from the unvaccinated selfishness. Pregnant women at risk too. PROTECT LIFE. MANDATE THE VACCINE. Jail anyone who refuses, to protect LIFE

— Uche Nwaneri The Observant Lineman♎ #Snydercut (@Chukwu77) September 1, 2021
Note the timestamp. Assuming he was in the Eastern Time Zone, as he played in Florida and died in Indiana, it would read 5:58 his time.
This corresponds with my last Tweet, where I pointed out that Damar Hamlin collapsed at 8:55 p.m. with 5:58 remaining in the first quarter after suffering from Commotio cordis:
Damar Hamlin collapsed at 8:55 pm with 5:58 on the clock after suffering from "Commotio cordis". pic.twitter.com/DFv6qbe6O3

— Derek Tikkuri (@Gematrinator) January 4, 2023
These stories kicked off the year 2023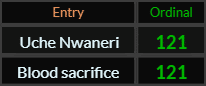 ---
"Jesus" Crucifixion Code
In the alphabetic order, Yale sums to 43.

Former Jacksonville guard Uche Nwaneri reportedly died after collapsing at the home of his Wife.



Many historians believe that Jesus Christ was crucified on April 3rd, or 4/3:

It was in the year 33 A.D., at the approximate age of 33. On the Julian calendar, this was the date of a Lunar Eclipse.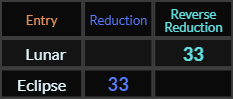 Nwaneri wore # 77: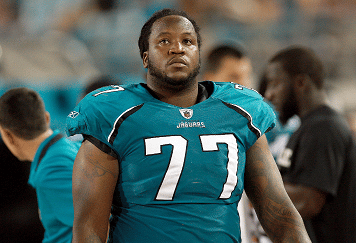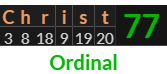 ---
A lot of people also believe Jesus' real date of birth is September 11th, or 9/11.


He died on December 30th, written 12/30


---
"Death" Numbers
His
Death

occurred at the classic age of 38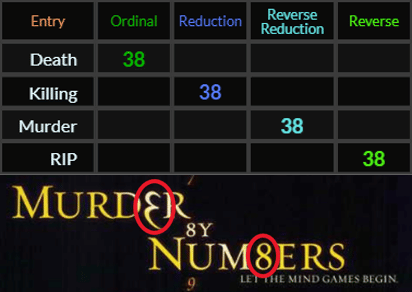 His death was announced on a date with Primary numerology of 46: