Packers Defeat Dolphins 26-20 on Christmas Day
The Packers "upset" the Miami Dolphins on Christmas Day. Although, if you've been following my posts lately, you'd see this was an expected result. Despite falling behind by 10 in the first half, Green Bay scored the game's last 16 points, shutting Miami out in the second half to earn a 26-20 victory:

The 262 dialing code in the United States covers much of Waukesha County. In November of 2021, Waukesha was the site of a vehicle ramming attack that killed five people during that year's Christmas parade. The man convicted of the crime was Darrell Edward Brooks Jr.

The score could also be read as 20-26 from the losing team's side. This meant there were a total of 46 points scored, giving Packers coach Matt LaFleur his 46th win, and Aaron Rodgers his 146th.


---
The Christmas parade attack occurred on the eve of the anniversary of the JFK assassination, which occurred on the 22nd of November, or 22/11. Right after the Packers' win over the Dolphins, the Milwaukee Bucks, who also play in Wisconsin, lost to the Boston Celtics to fall to a 22-11 record:

Notice the score of 118–139, connected to the gematria of Milwaukee and Green Bay, Wisconsin.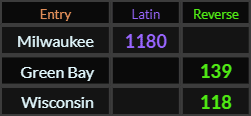 ---
The Packers are in the midst of a desperate attempt to reach Super Bowl 57 after losing eight of their first twelve games. The Dolphins, meanwhile, are in their 57th season in franchise history.




With the win, the Green Bay Packers improved to 15-0 in the month of December under Matt LaFleur.

---
201 is also the Ordinal value of Minnesota Vikings.

A day before the Packers' win, Minnesota picked up their 515th win in franchise history.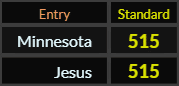 Rodgers' win on Christmas gave him a career record of 146–74 in the regular season.

The Green Bay Packers now have 787 wins in franchise history.

Aaron Rodgers wears #12. It's been 12 years since he won his first Super Bowl. This was the Packers' 12th win since the parade attack.
---


448 is the fourth multiple of 112

This year's Super Bowl will be played on the 112th meridian less than a week after former President Ronald Reagan turns 112 years old. He had died at the age of exactly 1120 months old.