"Crowning" of Aaron Rodgers and the "Crown Eclipse"
The last two teams to start a season with at least thirteen straight wins, threatening a Perfect season, are the 2011 Packers and the 2015 Carolina Panthers.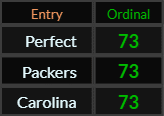 During the regular season, both of these teams defeated the New York Giants 38-35 on the road, for a total of 73 points.
These two games were four years apart. Four years before the first game, the New York Giants stopped the Patriots from having a perfect year, and they did so after losing to New England 38-35 in the final game of the regular season:
---
In 2020, the Packers began doing a new end zone celebration, where someone would place a Crown on the head of Aaron Rodgers, who wears #12. Intriguingly, this started during Brown Lunation # 1212 against Carolina: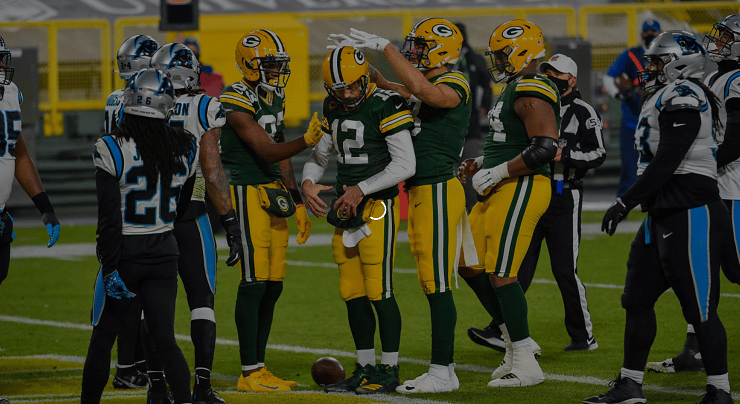 The word Crown has multiple connections to the number 73. In 2021, we had a "Crown eclipse", named as such due to its proximity to the North Pole.



The game was on December 19th, intriguingly, the same date as the Indian eclipse ritual against the Rams two years later.
The Rams used to play in St. Louis, home of the Gateway Arch. The "Crown eclipse" of 2021 was also called an "Arch eclipse" thanks to the shape of its path.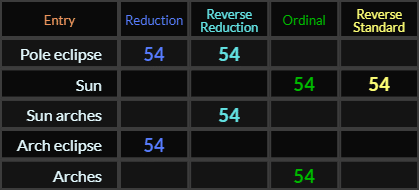 ---
Back to the Panthers.


This is a number I've mentioned a lot regarding this year's Super Bowl, which takes place on the 112th meridian. It will be less than a week after Ronald Reagan, from nearby Minnesota, would have turned 112 years old. Reagan, born in "Tampico" = 112, died at the age of exactly 1120 months.
The first-ever meeting between the Packers and Panthers took place in the 1996-97 NFC Championship game on January 12th, or 1/12:

This 30-13 game took place exactly 313 months (or 1361 weeks) before Super Bowl Fifty-seven:

If the Packers "miraculously" make it to the Super Bowl, a likely opponent for them would be the Buffalo Bills. This would be a classic matchup between the teams who play in the two coldest outdoor stadiums in the NFL, followed by two of the most devoted fan bases in the game.
The Bills are 0-4 in Super Bowls, losing four consecutive championship games beginning with Super Bowl XXV. Their last appearance in the big game was in Super Bowl XXVIII, where they lost 30-13 to the Dallas Cowboys:

To get there, Buffalo won by a score of 30-13 over the Kansas City Chiefs:

In a previous post, I pointed out how France's world cup comeback, resulting in a 3-3 score, was just one day after the Vikings' record-breaking 33-point comeback against the Colts, which fell exactly 313 weeks after their 2016 matchup where the Vikings faced a similar halftime deficit:

The World Cup was won by Argentina, home to Pope Francis. His papacy began on 3/13/13.