Former Red Sox Knuckleballer Tim Wakefield Dies @ 57

Major news out of the world of Baseball today on a date with Primary numerology of 54 and 18:


This is my first of two posts on this story. My second one explores the Skull and Bones / Eclipse riddles that have been so prevalent as we approach Yale University's 322nd anniversary.
---
Today is the final day of the 119th Major League Baseball regular season.

Wakefield was well-known to baseball fans as he was one of just a handful of successful knuckleball pitchers in modern history. Furthermore, he was also part of the 2004 Boston Red Sox team that broke an 86-year curse to win the World Series.
Wakefield started Game 1 of that series, which ended with a score of 9-11: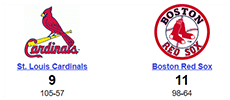 Before playing for Boston, Wakefield was a Pittsburgh Pirate.

911 is the 156th Prime number
Boston's starting pitcher on the day Wakefield passed away was Tanner Houck.

---
"Cancer"
It's being reported that he died of Brain cancer. Brain, Cancer, Chemo, and Kill all sum to 44 in Ordinal.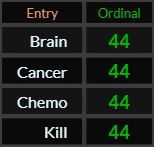 The 44th Prime number is 193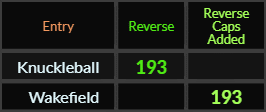 Cancer shares 26 / 118 gematria with Tim Wakefield.

The 26th Prime number is 101

Knuckleballer Tim Wakefield died on October 1st, or 10/1.

---
Tanner Houck
Boston's winning starter on the date of Tim's death was Tanner Houck, which sums to 49. Tim Wakefield wore # 49 for his entire career with both the Pirates and Red Sox.


Tanner Lee Houck has Ordinal gematria of 152.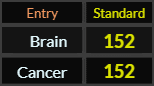 Tanner Houck also has matching Reverse gematria with Wakefield.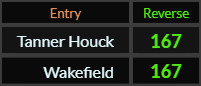 ---




1429 is the 226th Prime number


---
The Moon / "Sacrifice" Code


The Moon is Earth's satellite. Wakefield died in Satellite Beach, Florida.
---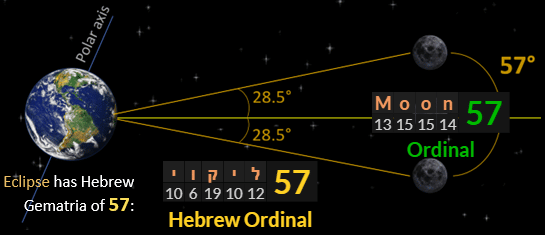 Wakefield died at age 57
Knuckleballer Tim Wakefield, who played the majority of his career for the Boston Red Sox, was born in Melbourne, Florida.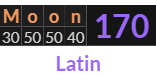 These are the same numbers found in the gematria of Sacrifice.

The 46th Prime number is 199

---


The Moon is called Luna in Latin.


The 61st Prime number is 283

---
77 and 76 – "Secret Society"
The word Knuckle has Ordinal gematria of 77.


The Boston Red Sox entered play today with 77 total wins on the season. Houck picked up a win for them today: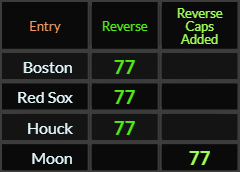 Meanwhile, the Pittsburgh Pirates dealt the Miami Marlins their 77th loss:


In doing so, the Pirates got their 76th win.


See my next post for more major Skull and Bones connections.