Smash Mouth Singer Steve Harwell Dies @ 56

The quote in the headline says he lived A full-throttle life, which has matching gematria with Total solar eclipse.


This series of posts will examine how the death of Steve Harwell, the original lead singer of Smash Mouth, is connected to the Total eclipse code.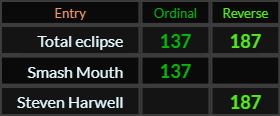 Harwell died on September 4th, or 9/4. Smash Mouth was formed in 1994.

This is my first of three posts on this story today. Check out my next one to see how it's connected to the Moon's Metonic cycle and the Eclipse code.
My third post does a deep-dive explaining how the number 666 is repeatedly coded as well.
---
Elvis Presley
Smash Mouth released a number of successful singles in their prime, but they are undoubtedly known for two songs in particular. The first is their debut single, 1997's Walkin' on the Sun, their only Billboard #1 song.
The Sun is a Star. Smash Mouth's other most popular song is 1999's All Star, which was famously featured in the 2001 film Shrek.
2001 was a tough year for Steve Harwell. In January of that year, his wife gave birth to their son Presley, who would die following a bout with Leukemia in July of that year. They named Presley after Elvis, the King of Rock and roll.
Steve was born one day after Elvis's birthday, and Presley was born two days before it.

Steve Harwell was born a span of exactly 1670 weeks after Elvis Presley, the king of Rock and Roll, and 1 year, 23 days before Lisa Marie Presley:




---
Rodney King
Walkin' on the Sun was written in response to the Rodney King beating by the Los Angeles Police Department in 1991, which led to the 1992 Los Angeles Riots.


163 is the 38th Prime number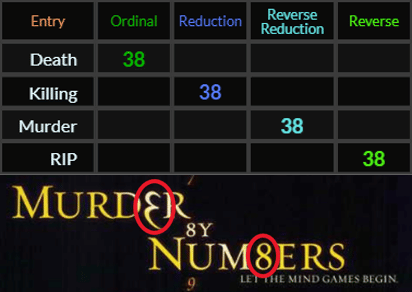 It was on a date with a Life Lesson number of 38:


---
The Rodney King case caused riots in Los Angeles.






---
Jim Morrison
What makes this even more intriguing is that almost every review of Walkin' on the Sun mentions how it seems to channel the rock sound made popular by The Doors. The lead singer of the Doors, Jim Morrison, was found dead in a bathtub in France. Rodney King was found dead in his swimming pool on the anniversary of the death of his father, who was found dead in a bathtub. You simply cannot make this stuff up.
Jim Morrison was a topic of this Blog back in February. See my post and/or my video on the death of Jansen Panettiere, who was wearing a Doors shirt in his last Instagram photo. His numbers are synced to this story as well.
Morrison died on July 3rd:

Harwell died in Idaho, which was admitted to the Union on July 3rd, written either 3/7 or 7/3:




September 4th was a span of 972 days after the January 6th attack, and January 6th was Presley's birthday. A Proud Boys leader was sentenced today, which was 972 days later without the end date. His name is Enrique Tarrio = 729.
---
Jansen Panettiere was born in the year '94.


Smash Mouth formed in 

'94



Steven

died on 9/4


---
Elvis died on a date with Primary numerology of 63:


Jim Morrison, whose recording career probably began in the year '63, was born on a date with Primary numerology of 63 and died in Paris:


---

This is the gematria of both Smash Mouth and their other hit single, All Star.

The 52nd Prime number is 239


This year, Major League Baseball played its 93rd annual All-Star Game, which is noteworthy because the Sun is an average of ~93 million miles from Earth: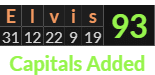 ---
Kawhi Leonard
In 2020, I made this post after the NBA All-Star Game. Beginning that year, the All-Star MVP trophy was renamed the Kobe Bryant Trophy, as Kobe had died just a few weeks prior, and the inaugural one was given to Kawhi Leonard, who was playing in his first season with the Los Angeles Clippers.
At the very end of that post, I put forth a "crazy" theory that the song All Star was actually connected to the death of Kobe Bryant, the 2020 All-Star Game, and Kawhi. As it turns out, I was actually spot-on. Consider how Kobe wore numbers 24 and 8 throughout his career:

He was 248 months old when All Star was released and died 248 months later:


---
Presley Scott Harwell has matching 257 Reverse gematria with Blood sacrifice and Total solar eclipse.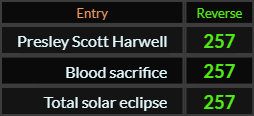 Blood sacrifice sums to 121 in Ordinal.




---


This is also the Reverse gematria of Elvis and Jansen Panettiere.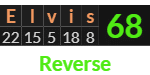 ---
Miscellaneous Syncs


241 is the 53rd Prime number



---
Steve Harwell died of Liver failure.


This is the Ordinal value Fush Yu Mang shares with Kobe Bean Bryant.
---
Elvis's full name has a lot of overlap with Kobe's.

Kobe died in 2020