Death of Jimmy Buffett – WWE Raw in Charlotte
See my first post on this story if you haven't already
---
Just a couple of weeks ago, I made this post which examined how on Yale's 322nd anniversary, WWE Raw was being held in Omaha, home of billionaire Warren Buffett. It appears as if this is now also synced to the death of Jimmy Buffett, whose full name sums to 117.


Warren's net worth was most recently evaluted to be $117 billion:

The next edition of WWE Raw will be hosted in Charlotte, North Carolina, which is the birthplace of WWE Superstar Charlotte Flair, who provides an intriguing Supermatch with Margaritaville.

---
Charlotte Flair
Jimmy had Primary birth numerology of 102:


This week's Raw will be in Charlotte, North Carolina.



---





These spans are also 20308 or 238 days. The Omen = 238. Six hundred sixty-six = 2038.
---
Yale / Pascagoula Riddles
Yale will be celebrating its 322nd anniversary on October 9th, or 10/9:

On this same night, WWE Raw is being held in Omaha, Nebraska, in a riddle connected to The Omen. Omaha is home to Warren Buffett, CEO of Berkshire Hathaway Inc.

In Ordinal, Omaha sums to 38.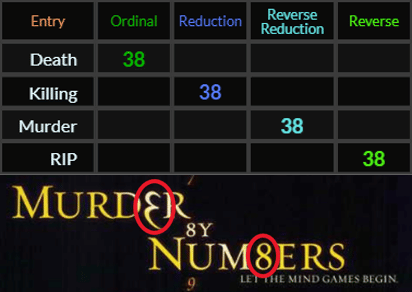 Jimmy Buffett was born in Pascagoula, MS and married to Jane Slagsvol. Yale is located in New Haven.



---
Warren and Jimmy's shared last name Buffett has Standard gematria of 719.

719 is the 128th Prime number


The next edition of WWE Raw will be held in Charlotte, North Carolina, a city which has matching 128 gematria with Ashley Fliehr, the real name of superstar Charlotte Flair.




---
Consider how 1:28 on a clock is 88 minutes. Pascagoula sits on the 88th meridian:





Margaritaville was released on February 14th, or 2/14:

---
The song's release date had Standard numerology of 93:

WWE Raw debuted in year '93.


That was a riddle connected to Music Television.

---


He died on a date with Standard numerology of 33: