Former NFL Running Back Alex Collins Dies in Motorcycle Crash

Former NFL RB Alex Collins, who was born in Fort Lauderdale, Florida, died in Lauderdale Lakes in a Motorcycle crash.

Last year, I made this post on the passing of former NFL quarterback Dwayne Haskins, who died in Fort Lauderdale, Florida after being struck by a dump truck on the interstate.

Alex Collins, who played for the Arkansas Razorbacks in college, was 10088 days old when Haskins died, and passed away 1 year, 126 days later:



---
Skull and Bones
126, or 12/6, connects us to the 12th of June. On June 12th this year, two celebrities were killed on the same exact date in separate motorcycle crashes – actor Treat Williams and Olympian ski jumper Patrick Gasienica.

June 12th would have been the 99th birthday of former president George H.W. Bush – Gasienica was born on November 28th, written 11/28.

---
Bush was a graduate of Yale University, which was founded in 1701:


In the 2016 NFL Draft, Alex Collins was taken with the 171st pick:


He was selected by the Seahawks, who have matching gematria with Motorcycle.

---
Note in particular the 48, which is a number Motorcycle shares with Cycle.

The 48th Prime number is 223
In 2023, Yale University turns 322 years old: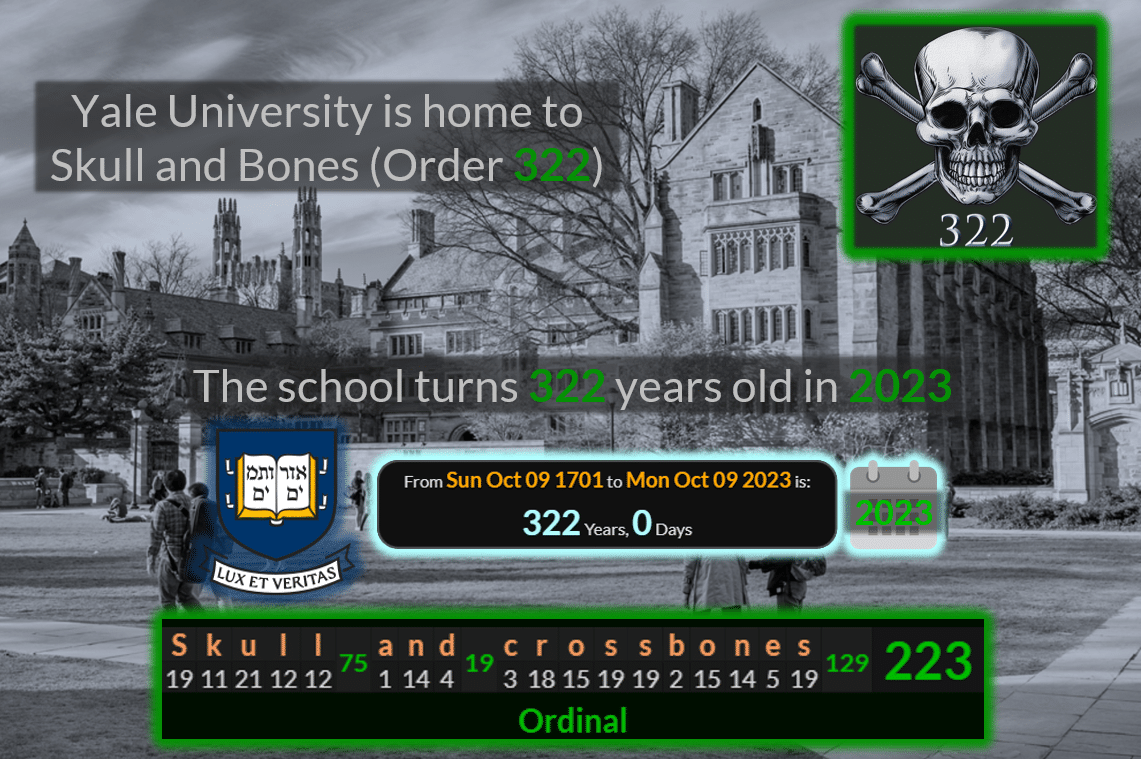 Both of these numbers are found in the gematria of actor Treat Williams' name. Gasienica died in Bull Valley, Illinois. With Capital letters, Alex Collins sums to 223.



223 is 

222

+

1
Collins was born a span of exactly 2230 weeks after Treat Williams and 222 weeks, 1 day before Patrick Gasienica:

---

Yale was founded on October 9th, written 10/9, which is the 282nd day of the year:


This year, Yale's special anniversary falls on a date with Primary numerology of 62:



The crash happened in Lauderdale Lakes, which was incorporated 62 years ago this summer.
---
Yale University is located in New Haven, Connecticut.


Bush's son George W. Bush was in office during the terror attacks of 9/11.

Squaring the number 119 gives you the exact number of days in 2023 weeks.
---
Cedric Benson
This is not the first time I've done a post on an NFL Running Back dying in a motorcycle crash. In 2019, I made this post on the death of Cedric Benson. A couple of years later, I made this follow-up post explaining how it was connected to the Bengals' run to the Super Bowl in 2022.

Collins died on the 13th of August, or 

13/8

Motorcycles get in more fatal accidents than cars because they often find themselves in a blind spot of other vehicles. Two days after Collins' death, former NFL lineman Michael Oher, whose story was told in a film called The Blind Side, was in the news for a legal dispute with his family:

In the film's story, Oher's father has died due to a car accident. We also see his character get into a separate car accident.
Oher was born on a date with Primary numerology of 138:

Venus orbits the Sun at a ratio of 13:8 when compared to Earth. On 13/8 this year, Venus was conjunct with the Sun in Leo.



Both Oher and Collins played for the Baltimore Ravens, who have been plastered all over the news lately. See my posts on Ray Lewis III, Super Bowl 59, and Ryan Mallett for more on that.
---
Mercury
Alex Collins was a Virgo, which is ruled by the planet Mercury. Michael Oher is a Gemini, which is the only other sign ruled by Mercury.

Motorcycles are a form of transportation. The ancient god of transportation and travelers is Mercury.
Cedric Benson was born on December 28th, or 12/28. This was the same date that John Madden died in 2021:


Collins had Standard birth numerology of 128:

Madden's death on 12/28 fell 103 days before his 86th birthday, which he celebrated on 4/10.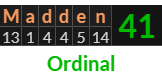 He died exactly 405 Mercurial years after George H.W. Bush was born.
---
John Madden was known for being afraid of airplanes, another mode of transportation. On the same exact day Madden died, former U.S. Senator Harry Reid passed away. Two weeks earlier, the airport in Las Vegas was renamed to Harry Reid Airport.


Michael Oher was born on 5/28