Everton Stays Up With 1-0 Win Over Bournemouth

Everton Football Club holds the record for most seasons in the top flight of English football, missing only four years in well over a century. They have also played 69 consecutive seasons in that top flight, which is the longest streak in the Premier League behind only Arsenal.
Everton has been going downhill in recent years and found themselves fighting to stay up in the waning moments of a second consecutive season. Heading into Matchday 38, they controlled their own destiny against a Bournemouth club that has had their number as of late.
If Everton lost, a win by either Leicester City or Leeds United would relegate them to the EFL Championship. A draw may not have been good enough either, as Leicester's better goal differential meant a victory would still put them through instead.
Fortunately for the Toffees, a second-half strike by Abdoulaye Doucoure found the back of the net, and their lead held up all the way through a grueling 10 minutes of stoppage. The win gave Everton the three points they so desperately desired, landing them at 36 for the season:

36 is a special number to Everton. I grew up calling the game Soccer.


This game concluded the 31st season of the English Premier League. Everton's primary nicknames are  the Toffees and Blues.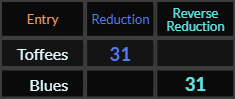 31 is the 11th Prime number. The winning goal was scored by Abdoulaye Doucouré, who turns 31 on 1/1 next year.

Everton was saved from relegation by a goal by Abdoulaye Doucouré. In Christiantiy, Jesus Christ dies to save humanity from sin.

Everton's motto, NIL SATIS NISI OPTIMUM, translates to NOTHING BUT THE BEST IS ENOUGH.

The Toffee scored his goal in the 57th minute to stay up in the Premier League.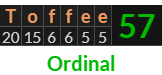 ---
This season was also the 124th in the history of top-flight English football. Everton is based in the city of Liverpool.


After the final whistle, it was quite the scene at Goodison Park as supporters stormed the field. The game concluded Everton's 144th season as a club.

Founded in 1878, Everton F.C. is 145 years old. Their win over Bournemouth ensured their 145th season is in the Premier League.

---
Organic Matrix
I've always enjoyed futbol more than the average American, but I didn't take a real interest into the sport or how it operated overseas until 2014. I was a bit of a bandwagon fan as the United States was able to get out of pool play and stretch an elimination game with Belgium, due in large part to the help of goaltender Tim Howard. However, the Belgian attack was too strong, led by Romelu Lukaku, who I found quite impressive.
It turned out both men played for Everton F.C. at the time. Drawn to their soft blue logo, I saw that they were based in Liverpool – the same city the Beatles were from. A further dig revealed that just three weeks before I was born, they won the 1985 European Winner's Cup only three days before failing to defend the FA Cup in that year's Final.
This was more than enough for me to decide this was the team I'd be following. A couple of years later, I found gematria, and discovered I had an even deeper link to the team.
Everton has matching 99 / 90 gematria with my last name, Tikkuri. The only other sports team I feel like I still care about to this day is the Brewers, which have matching 90 / 99 gematria with The Moon, the orb I spend so much of my work on.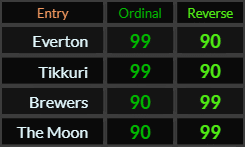 The Soccer team's motto is NIL SATIS NISI OPTIMUM.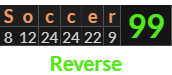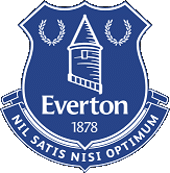 Notice the club's founding year of 1878. This matches the Standard English gematria of my full birth name.

---
I don't watch Everton games live very often, but this was the one I certainly felt the most anxiety about going in. How funny is it that the winning goal was scored by Doucouré? The proper pronunciation of my last name, Tikkuri, is very similar.
This all happened barely twelve hours after Derrick White saved my prediction for last night's Celtics game, and my name is Derek.
Doucouré's goal was connected to the gematria of Jesus as I showed above. I was born in 1985, the same year Everton won the European Winner's Cup, and they played in the FA Cup Final in both 1985 and 1986.


Their last league championship was in the season that begain in 1986. It gave them their 9th top division title. Everton = 90, NIL SATIS NISI OPTIMUM = 90
---
So what does this all mean? Am I still trying to say I'm Jesus?
Again, no, of course not – but Jesus is trying to work through me to deliver the message that His spirit is alive and operating in this world, pumping air into our lungs and blood through our bodies.
A lot of people like numerology because they already have an inclination for spirituality. Others like it because they consider themselves intellectual and smarter than the average pedestrian who cannot grasp this language. Many of those same intellectuals also cast doubt on things like Jesus and the Holy Spirit because it's "obviously" a tall tale written in some old book meant to enslave people who can't think for themselves.
The Truth, of course, is far deeper. I proceed through each day as if Jesus was real, and really did suffer and die on the cross, because it's really the only thing that explains what I see manifest in numerology. That, and I have felt that Spirit myself, so strongly in fact that no one can ever convince me it was anything else. Ask, and ye shall receive.
</preachy>