Aaron Rodgers Announces Intent to Play for Jets on Pat McAfee
A Super Bowl-winning quarterback who spent 15 seasons as a starter in Green Bay is now being traded to the Jets? Does this sound familiar?
In the alphabetic order, Green Bay Packers sums to 150.

15 years ago, the same thing happened to Hall of Fame quarterback Brett Favre, Rodgers' predecessor in the land of cheese.

It appears as if this scenario has been re-created for 2023.

223 is the 48th Prime number


The Trade was announced on the Pat McAfee Show, often abbreviated PMS.


48 is 

4

×

12
Favre wore #4, and Rodgers wears #12. The 412 area code was the original dialing code assigned to Pittsburgh, Pennsylvania, which is McAfee's hometown.

---
What makes this all so particularly interesting?

Brett Favre is currently suing the Pat McAfee Show for defamation:


These men are remarkably connected through the standard Ordinal cipher.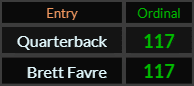 ---
Brett Favre has Reverse gematria of 153.
The Green Bay Packers – New York Jets move was announced on March 15th, written 15/3 or 3/15.

These are the same digits that Pat McAfee Show shares with Aaron Rodgers in Ordinal.

---
Jordan Love
Jordan Alexander Love has strong gematric overlap with the number Eighty-nine.

89 is the 24th Prime number

---

McAfee was born during Rodgers' 179th week since birth. Brett Favre has Latin gematria of 1079.

179 is the 41st Prime number


His McAfee appearance had Standard date numerology of 41:


One must wonder if a deal will be formally announced tomorrow, 3/16.

---
Pat McAfee

Rodgers wears #12: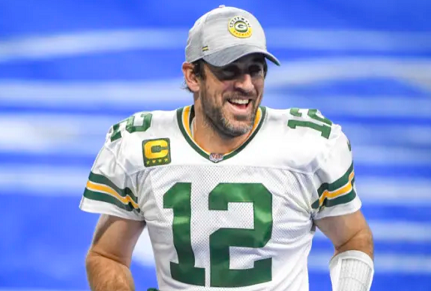 Aaron will be going to the Jets to make room for the quarterback Green Bay drafted in 2020, Love.

Love's full name sums to 313.



---
When the Packers traded Brett Favre to the Jets in 2008, it was in the late hours of August 6th, or 8/6:

Was it a conscious or subconscious act that led this number to be coded into the name of the video?