Pro Wrestler Jay Briscoe Dies in Car Accident @ 38


---
Jay Briscoe was a staple of the promotion Ring of Honor ever since it was founded in 2002.

His death was first announced on Twitter by the owner of Ring of Honor, Tony Khan, on January 17th, or 1/17.

Jay Briscoe and his brother Mark were the current Ring of Honor Tag Team Champions. They held the titles a company record Thirteen times. This matches Jay's real name, Jamin Pugh.


Jay died on the centennial anniversary of the first Brown Lunation number, which is used to count each New Moon.

Ninety-nine has Ordinal gematria of 99.

Jay was born on a date with Primary numerology of 129:

He died 93 days before a Hybrid Eclipse from Saros 129 in "Laurel" = 93.
---
The promotion they wrestled in, Ring of Honor, is abbreviated as ROH.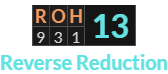 In Latin gematria, the number Thirteen sums to 347.

347 is the 69th Prime number
Jay's death in Laurel, Delaware is connected to the Eclipse from December 2021.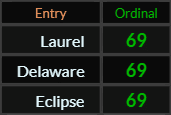 The state of Delaware has been in the news a lot recently. It's the home state of president Joe Biden, and Biden has been in hot water for storing classified documents at his home there:

---
Skull and Bones

There are 223 lunations in The Moon's Saros cycle.


Tony Khan is also part-owner of the Jacksonville Jaguars. On December 30th, former Jaguars lineman Uche Nwaneri suddenly died. Nwaneri, just like Briscoe, was 38 years old

---
Ring of Honor was founded in Philadelphia on February 23rd, the date written 2/23:



Tony Khan announced his purchase of Ring of Honor last year on March 2nd, or 3/2/22.


---
Brown Lunation
Jay died on the 100th anniversary of the first Brown Lunation number.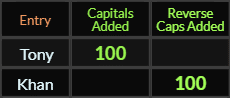 Tony Khan also has matching Ordinal / Reverse gematria with One hundred.




Briscoe's death made national headlines on the 18th day of the year:

The 18th Prime number is 61
His death fell on a date with Primary numerology of 61:




---
The Brown Lunation system was instituted retroactively in the year '33.


---
Eclipse Code
Jay was 38 years old. 38 is a number that carries the vibration of Death.

The 38th Prime number is 163


That last total eclipse fell on December 4th, or 12/4. The name Jay Briscoe sums to 1240 in Latin.


His real name was Jamin Pugh. He died in Laurel, Delaware.


I found it pretty interesting that the 12/4 eclipse belongs to Saros # 152.

---
Jay Briscoe even has matching gematria with both Kill and Joe Biden.

Note the 64 in particular. Jay died 64 months after the first Great American Eclipse and exactly 64 weeks before the second: