"Flashdance" Singer Irene Cara Dies @ 63



---
The Moon
Irene Cara was the lead actress in the 1980 film Fame. Flashdance was released in the year '83.

The Earth is roughly 11/3rds the size of the Moon.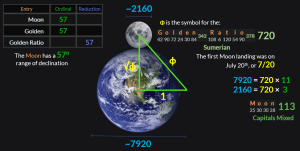 Cara provided the theme for the film with a song called Flashdance…What a Feeling.


The movie's main character was played by actress Jennifer Beals, who was born on a date with Primary numerology of:


Irene's death fell on a date with Primary numerology of 78:

Beals was born in '63
Cara died at age 63
---




The Moon has a 57° range of declination.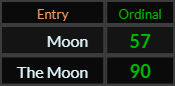 Flashdance was produced by Jerry Bruckheimer and Don Simpson, whose names both have 90 gematria.

---
Don Simpson
Don Simpson died in the mid-90's at age 52 from an apparent drug overdose. The name Don Simpson has matching 138 gematria with the singer's full name, Irene Cara Escalera, who was born on March 18th, or 3/18.

138 minutes = 2:18 on a clock


Flashdance has Satanic gematria of 423, which is a number connected to the Moon and its equatorial diameter.


Their full names also have matching gematria of 216.

---
216 is 

6

×

6

×

6
666 is the primary number connected to the Moon. See this slideshow for details on this concept.


Simpson's partner in production was Jerry Bruckheimer.

It takes 33 years for the twelve-month lunar calendar to fall back in sync with the solar calendar.

Don Simpson reportedly died from Drugs.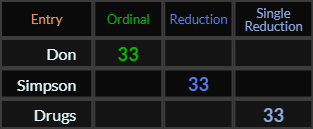 This is a number connected to Ritual human sacrifice.



Her November 25th date of death is the 329th day of the year:


---
Brown Lunation
November 23rd marked a New Moon, and the beginning of Brown Lunation # 1236.


Cara died in Largo, Florida.


---
Largo, Florida has matching 388 gematria with both Sacrifice and Human sacrifice.

The Brown Lunation number was named after lunar theorist and astronomer Ernest William Brown.

Brown Lunation numbers began being assigned in the year 1923. Cara's death and today's news fell 1923 days after the first Great American Eclipse.

These dates are also 500 days before the second Great American Eclipse. "Sacrifice" = 500 (Trigonal).