NASA Reveals Photo of "Smiling" Sun

On Halloween, a date where many people have pumpkins with faces carved into them on their porch, NASA posted this image of the Sun on the left: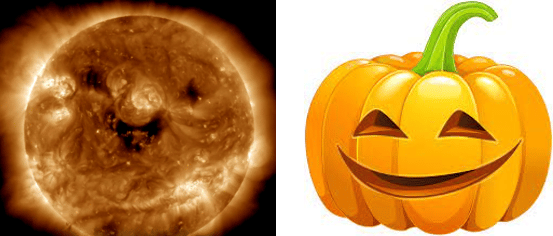 National mainstream outlets published this story on October 31st, which is written internationally as 10/31. Consider how the Corona virus was declared a global pandemic on March 11th, or 3/11.


---
The article states that there were 23 coronal mass ejections this week:

The 23rd Prime number is 83


This image was taken one day after the last Solar eclipse. Today has Primary numerology of 83 and 47:


The 47th Prime number is 211

The image was reportedly taken by NASA's Solar Dynamics Observatory, which was launched in 2010 on the date February 11th, or 2/11. The Sun's Magic Square sums to 666: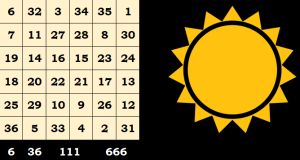 ---
"Coronal Holes"

263 is the 56th Prime number
NASA says it appears as a Smiling sun due to Coronal holes.



Today is the date leaving 61 days on the calendar:


137 is the 33rd Prime number