Nancy Pelosi's Husband Paul Attacked With Hammer

UPDATE: It's been revealed that the man accused of perpetrating this Hammer attack is David DePape.


It happened in San Francisco, California, at the home he shares with his wife Nancy Patricia Pelosi.

Paul Pelosi was born on April 15th, which is the same date that San Francisco was incorporated:

---
"Hammer" Riddles
On the other side of San Francisco Bay is the city of Oakland, which is home to famous 90's rapper MC Hammer.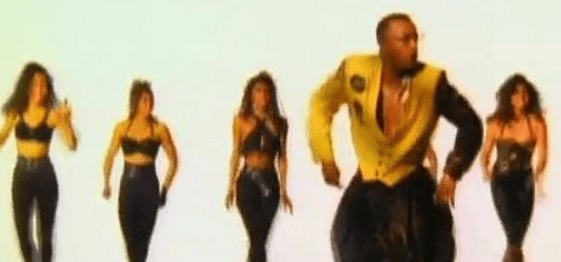 Hammer's real name Stanley Kirk Burrell sums to 80.

The attack occurred on a date with Primary numerology of 80:

Nancy Pelosi is the current Speaker of the House.



MC Hammer's most famous single was called U Can't Touch This.

Just hours before the attack, the Golden State Warriors played the Miami Heat on a date with Primary numerology of 79:



Even the Thursday Night Football game last night was between the Ravens and Tampa Bay.
79 is the 22nd Prime number
"TB" = 22 lost with 22 points. This is of course still the year '22.

The 79th Prime number is 401


---
The Warriors won by a score of 123-110:

The Warriors won by 13. The 13th Fibonacci number is 233, which is the total number of points scored in the game.
233 is the Ordinal value Paul Francis Pelosi Sr. shares with MC Hammer's real name Stanley Kirk Burrell.

Would you believe that the spokesperson for Pelosi following this hammer attack is named Drew Hammill?

---
Hammer's Age
In 1990, MC Hammer released a record called Please Hammer Don't Hurt 'Em, a title which seems relevant to this story.
That album's release fell on February 12th, or 2/12:



This album is what launched Hammer into superstardom, as it featured the hit single U Can't Touch This.

---
MC Hammer has some pretty strong alignments in his age. Check out how old he is today:

Today's date can be written as 22/10/28
It can also be written as 28/10
281 is the 60th Prime number
MC Hammer is 60 years old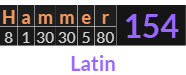 154 is 

22

×

7

---
Note the strong overlap between Oakland, California and MC Hammer.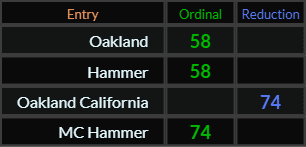 While reading up on MC Hammer, I was fascinated to learn that he was a bat boy for the Oakland A's, and that a major leaguer gave him his nickname Little Hammer as a kid, due to his resemblance to Brewers slugger Hammerin' Hank Aaron. Home runs and Kings have been a big theme this year, with Charles III becoming the new King while Aaron Judge broke Roger Maris's American League home run record.
---
Foreshadowing
Today's attack on Mr. Pelosi seems to have been foreshadowed several years ago.
Back in May of 2016, the Independent posted this ridiculous article telling us that rapper MC Hammer was not actually a fan of hammers:

This is from May 25th, 2016, which was 77 months, 3 days before the husband of the Speaker of the House was attacked by a hammer: