Cancer Claims Life of NBA Referee Tony Brown @ 55
NBA official Tony Brown has died at the age of 55 after being diagnosed with Stage IV cancer last year, just months after officiating the NBA Finals won by Los Angeles.



---
Brown was born on a date with Standard numerology of 72:

He died on a date with Primary numerology of 72, leaving 72 days in the year:



---
2020 NBA Finals
Tony Brown's death fell just 2 days after the start of the 77th season of the NBA.

Recall how back on the very first day of 2020, former NBA Commissioner David Stern, who was born on the 22nd day of the month, died at the age of 77.



2+2 = 4. Tony Brown officiated Game 4 of the 2020 NBA Finals. He died exactly 2 years, 2 weeks later:


The 2020 Finals between the LA Lakers and Miami Heat happened during the "pandemic."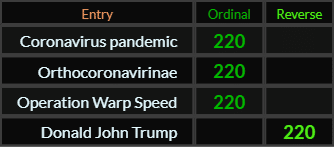 The 22nd Prime number is 

79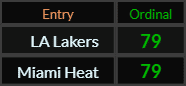 ---
The Finals game he officiated was on October 6th, or 10/6, and he died 106 weeks later. The Lakers clinched their championship with 106 points.
How interesting for a Referee from the Bubble to die of Cancer.

Stage IV pancreatic cancer has Reverse gematria of 404.

The Lakers' title was their 17th in franchise history.


---
Crucifixion Code
The head coach of the Lakers at the time was Frank Vogel.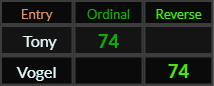 This is a significant number of death that traces back to the New Testament.