(When) Will Aaron Judge Break Roger Maris's Home Run Record?
As I explained in a recent video, Aaron Judge's 61st home run was heavily-connected to the numerology of the Moon. This post will explain why I think that if he does hit his 62nd home run to break Roger Maris's record, it will happen on October 5th during game # 162 in Arlington, Texas.

When Maris hit 61 in '61, which was 61 years ago, the Yankees defeated the Cincinnati Reds in the World Series. On October 5th, AEW Dynamite will be live from Cincinnati, Ohio, where Cincinnati native Jon Moxley will be defending his AEW Championship. Recall how Cincinnati was the location of the major Moon riddle with the injury of Tua Tagovailoa earlier this week.
Moxley was crowned champion in New York on the same night that Judge tied New York slugger Babe Ruth's mark of 60 home runs in New York. The event was called Grand Slam, and Judge's blast was followed by a walk-off grand slam off the bat of Mike Stanton.
---
Aaron Judge, who wears #99, made his Major League Baseball debut on a date with Primary numerology of 57:




October 5th will be a date with Primary numerology of 57 and 21:


October 5th can be written 10/5 or 5/10
That date falls exactly 407 sidereal months after Judge was born:


---
The phrase Home run record matches the Fifth of October.




The starting pitcher for the game is scheduled to be Glenn Otto, whose Major League debut last year had Primary numerology of 76:

The number Seventy-six has Ordinal gematria of 162, matching Home run king in Reverse. This would be the 162nd and final game of the Major League Baseball season.




He will be squaring off against Glenn David Otto.

It will be 2162 days after the Cubs won the 2016 World Series:

Recall how Maris would have been 32160 days old when he was tied by Judge. Pitcher Tim Mayza, who gave the dinger up, was exactly 1602 weeks old. The Moon is exactly 2160 miles across at its equator.

2016 is the 63rd Triangular number. There's a decent chance Judge will hit another, extending his record to 63.


The Moon's equatorial radius is exactly 1080 miles
---
In Latin gematria, Sixty-two sums to 1949.

1949 is the 296th Prime number
---
Glenn Otto
Pitcher Glenn Otto was born in '96.


Otto made his Major League debut on the 27th of August, or 27/8:

His start is on October 5th, the 278th day of the year:

He wears # 49.

---
Check out his full name in the Latin cipher. This stood out because he was born on the 11th of March, or 11/3.

Otto will be exactly 331 sidereal months old for the game. That's the 67th Prime number. "Total solar eclipse" = 67.
---
Eclipse Code
The name on the back of the Rangers' starting pitcher will be Otto. This name is indicative of an eclipse. It starts and finishes with an O, like the two discs in the sky. The word Moon also has two O's.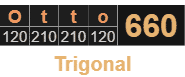 Roger Maris was exactly 1412 weeks old when he broke Babe Ruth's record. He would go on to die on the date 14/12. Aaron Judge broke Babe Ruth's mark 653 days after the 14/12 eclipse of 2020:


653 is the 119th Prime number
The inverse of 119 is 911, the 156th Prime number. Judge tied Maris a span of 156 days after his birthday, and Maris would still be 1056 months old.

---
More Connections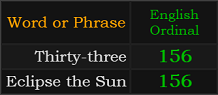 It takes 33 solar years for the lunar calendar to fall in sync
33 squared is 1089
Aaron James Judge will be playing in game 162.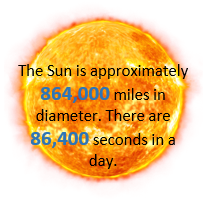 It's the year 2022