Las Vegas Raiders Connection to Trump's Mar-a-Lago Raid
Donald Trump owns the Trump International Hotel Las Vegas in Las Vegas: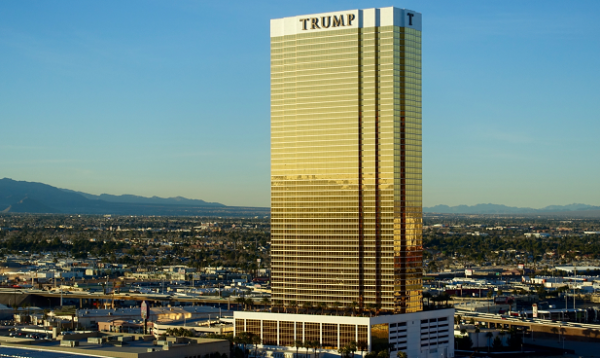 Prior to Trump's presidency, there were no major sports teams based in Las Vegas. By the time he left office, there were two – the NFL's Raiders and the NHL's Golden Knights.
These team names are pretty funny, considering my last post, which discusses how the Raid on Trump's Mar-a-Lago residence was connected to Batman, whose nickname is the Dark Knight.
The Raiders' organization has made a lot of news in the media this past year, ever since I theorized they would be a good candidate to compete in Super Bowl 57. In October, head coach Jon Gruden resigned from his post after a series of derogatory e-mails were uncovered. This continued when Vegas wideout Henry Ruggs caused a fatal car accident the next month. In March, the team unexpectedly acquired Davante Adams in free agency.
Well on the very same day Trump sued the government for their Raid, the former Raiders' coach was back in the news as NFL attorneys provided an update on the investigation: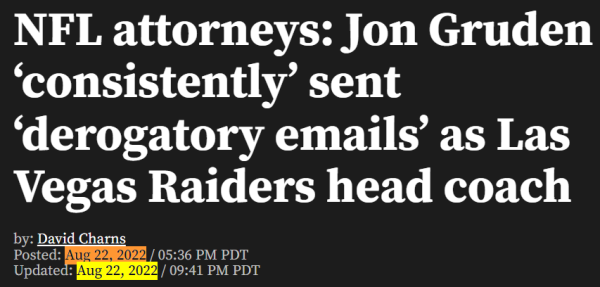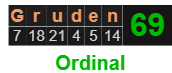 The two men also share gematria in significant ciphers.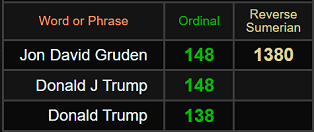 ---
The FBI raid went down exactly 43 weeks after Gruden's resignation:


Trump, the 45th president, has the middle name John, much like Gruden's first name.


He resigned on October 11th, or 10/11
---
Kenyan Drake
On the same date as all of this news, August 22nd, running back Kenyan Drake announced he was being released by the Las Vegas Raiders:

Drake was born on January 26th, or 1/26 in 1994, numbers that connect him to the scandalous coach:


The name Kenyan stands out because Trump's presidency succeeded Barack Obama's, who had a Kenyan father.