Ric Flair's Final Match on Same Day as Bill Russell's Death
Earlier, I made this post on the death of NBA superstar Bill Russell, who has won more NBA Championships than any other player in history:

On July 31st, the same date he died, the man who holds the record for most world championships, Ric Flair, wrestled his final match in a special event appropriately titled Ric Flair's Last Match: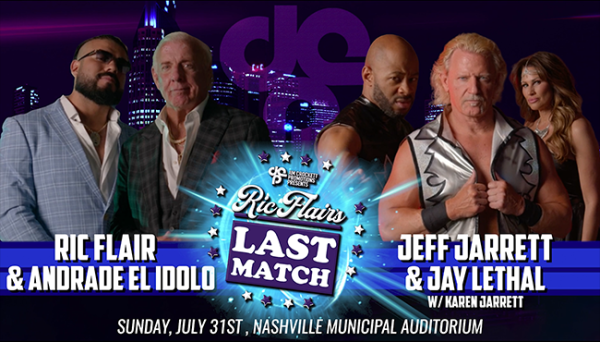 The last name Russell has its roose in the Norse language, where it means red-haired:

Ric Flair is notorious for cutting his forehead, or blading, to produce copious amounts of blood, which would result in his hair turning red: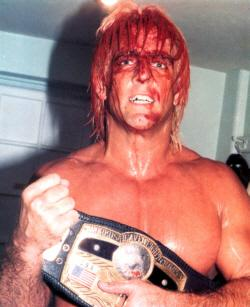 Flair's real name is Ric Fliehr. Bill Russell was 88 years of age.

---
Ric Flair's Last Match is being held at the Nashville Municipal Auditorium, due to its proximity to Nissan Stadium, where the previous night's WWE Summerslam event took place.
Bill Russell was a long-time teammate of K.C. Jones, who also spent his entire career with the Celtics. Jones died on Christmas Day in 2020, which was the same date as a bombing in downtown Nashville, right across the river from Nissan Stadium.

Flair sums to 46.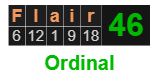 The Celtics were founded in the year '46.

Bill Russell went to college at San Francisco and played his whole NBA with the Boston Celtics. The Warriors, who play in San Francisco, just defeated the Boston Celtics in the NBA Finals last month.

That series capped of the 76th season in NBA history, and was also the Celtics' 76th season in their franchise history. This upcoming season will be the 76th in the Warriors' franchise history.


---
July 31st fell 156 days after Ric Flair's birthday:

This is the gematria Bill Russell shares with the team he spent his entire career with the Boston Celtics, and their current coach Ime Udoka.


The two men were born exactly 15 lunar years, 6 months apart.
(A lunar year is 12 lunar phases)

Curiously, this is the number that sits between some of their Ordinal gematria.

---
Flair's nickname is The Nature Boy.

This was a number connected to Bill Russell.