Stevie Ray Vaughan's Helicopter Crash (1990)
Note: Latin = Jewish | Standard = English Extended
In 1990, famous blues guitarist Stevie Ray Vaughan died in a helicopter crash following a concert at Alpine Valley Music Theatre in East Troy, Wisconsin, which at the time was the largest amphitheater in the United States.
Alpine Valley is part of a larger resort, and Vaughan's helicopter crashed into one of the ski hills there. A famous image of the crash scene shows three ski lifts in the background, almost identical to the three crosses used to depict the crucifixion of Jesus on Mount Calvary:

The crucifixion is believed to have taken place between 9 a.m. and 3 p.m. on the 93rd day of the year. The accident happened in East Troy.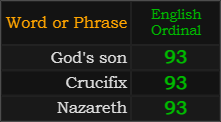 Stephen was on his way from Alpine Valley to Midway Airport.

The city of East Troy also has matching 33 / 123 gematria with Crucifixion of Jesus Christ, which is believed to have occurred in 33 A.D. at the age of 33.


---
In that Sumerian method, the name Vaughan sums to 444, the same value as Jesus using the same method.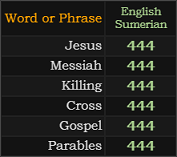 Stevie died on the date he turned exactly 444 lunar phases old:

He was first discovered by world-famous singer David Bowie and played on one of his albums as his first big recording gig.
His last show was at Alpine Valley, which has matching 1331 gematria with Jesus the Messiah. He was 35 years old when he died inside of a Bell helicopter.




His hometown of Dallas has similar gematria.


---
Stevie was born in 1954 and his full name sums to 1996.


---
"Ski" Connections
Using the S Exception, his name also sums to 88, just like Helicopter crash.



Alpine Valley is on the 88th meridian:

---
Texas Flood
Stevie Ray Vaughan died in 1990. His band's name was Double Trouble.

This is similar to the 166 value shared by Ski hill and Crucifixion. Vaughan was born in Dallas, where his body was laid to rest.

On 13/6 in the year '83, he released his debut album Texas Flood, named after his home state.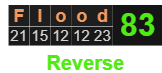 His name also shares 79 and 83 gematriot with Helicopter crash, numbers found for the word Murder.

The crash was exactly 27 years before Hurricane Harvey made landfall, resulting in a Texas Flood.

Both events happened on the 239th day of the year:

239 is the 52nd Prime number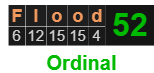 ---
East Troy, Wisconsin
Jesus' initials J.C. sum to 13.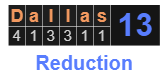 Stevie Ray Vaughan was born in Dallas on October 3rd, or 10/3 , and died in East Troy, Wisconsin.

Alpine Valley opened in East Troy, Wisconsin in '77.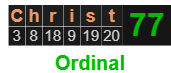 Mount Calvary, where Jesus was crucified, is also known as Golgotha.