More Riddles in Shinzo Abe Death
There was a very curious detail in yesterday's assassination of Shinzo Abe. His July 8th appearance in Nara Prefecture was originally supposed to be in support of House candidate Sanshiro Matsuyama. However, just one day before the event, Matsuyama became embroiled in a corruption scandal.
Think about this in light of the fact that the American leader named Abe, Abraham Lincoln, was known as "Honest Abe." Clearly, honesty is something the Liberal Democratic Party (and politicians in general) are lacking. This also explains why the number 113 was so important, as shown in my first post. Abe was shot at 11:30.


With Matsuyama no longer appearing for the July 8th speech in Nara, the LDP had to scramble to make sure Shinzo Abe's appearance wasn't wasted. Enter politician Kei Sato, who was elected to the Japanese House of Councillors in 2016: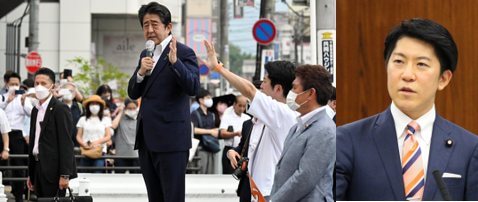 Kei Sato was born on July 4th, which is pretty interesting. July 4th is Independence Day in the United States, and this riddle was quite clearly connected to the first assassination of a United States president.

As I explained in detail, Abe's death was connected to several Total lunar eclipses.



In 2012, the same year Shinzo Abe began his most notable term as Prime Minister, the theatre where Lincoln was shot, Ford's Theatre, opened up an Education and Leadership center:

23

×

23

=

529


---
Shinzo Abe was assassinated a span of 3800 days after Ford's Theatre expansion:


Lincoln was shot on a date with a Life Lesson number of 38:


Abe was 67 years old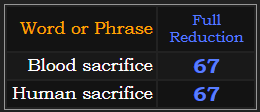 ---
Note the theatre's opening date of 2/12/2012.

The last president to be assassinated also has a strong link to the Ritual sacrifice code.