Ketanji Brown Jackson Confirmed for the Supreme Court

Today is April 7th, 2022, or 4/7

Ketanji

was rejected by 47

Republican

s


The full date can be written 4/7/

2022

Our current President has a Life Lesson number of 47:



Today is the 97th day of the year:


Today has Primary numerology of 53:

---

269 is the 57th Prime number

Jackson is taking over for retiring justice Stephen Breyer.




---
Feminine Coding



---
The best-documented fact about gematria is that the number 42 is stamped into stories about black people, particularly women. Jackson will be the fist black female to sit in the Supreme Court.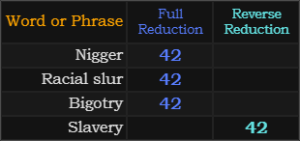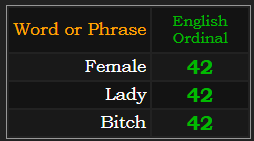 Naturally, they made sure there were lots of 42's aligned for this occasion.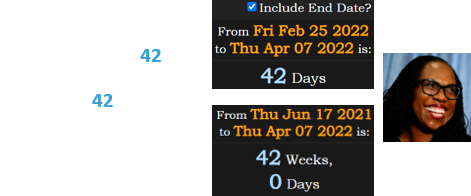 Biden became the president on a date with numerology of 42: