Deshaun Watson Traded to Cleveland Browns
For the second day in a row, there was a huge, unexpected transaction in the NFL. On March 17th, wideout Davante Adams was traded from the Packers to the Raiders, where he would be playing with his college teammate Derek Carr. Carr wears #4, much like former Packer QB Brett Favre, who Aaron Rodgers just surpassed on multiple fronts:

Carr's middle name is Dallas. That story was connected to WrestleMania 38, which is in Dallas this year. The only Super Bowl Rodgers has played in was in Dallas:

On March 18th, the Texans surprisingly shipped #4 Deshaun Watson, whose real first name is Derrick, out to Cleveland for several high draft picks. There, he will be replacing QB Baker Mayfield, who was drafted in Dallas:

After Mayfield was drafted I explained why he re-created the famous Brett Favre draft photo from 1991, as it's all connected to the Eclipse code. I posted again about this in 2019.


---
Presidential Riddle

This means Grover would also be 2220 months old here in 2022. The media has been hinting at another presidential run for Donald Trump, who would become the first man since Cleveland to serve two non-consecutive terms in office.

Grover Cleveland was the President in 1887, when John H. Watson made his first appearance in a book by author Arthur Conan Doyle.

---
After Aaron Rodgers decided to stay in Green Bay last week, Russell Wilson was shipped out from Seattle to Denver on the same day. The name Wilson is intriguing in this sport because it's the name that appears on an NFL football:

It's also the middle name of former President Ronald Reagan. Baker Mayfield's middle name is Reagan:

---
Houston Texans – Cleveland Browns sums to 112.


The actor-turned-president was born in the village of Tampico.

These are the same numbers found in both the common and full names of Baker Mayfield.

When Reagan's time in office came to a close, he gave way to George Bush Sr., who began his political career in Houston. Now, Baker Mayfield is giving way to Deshaun Watson, whose career started in Houston.


Cleveland had previously said they wanted an "Adult" at quarterback. This trade was made on the 77th day of the year:



---



The name George Bush Sr. sums to 63 in both Standard and Reverse Reduction.

The trade went down on a date with Primary numerology of 63: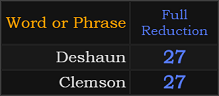 ---
Mayfield Tornado


The fall of Baker Mayfield in Cleveland happened so quickly, it seems unnatural. The Browns were poised for a playoff spot late in the season, but dropped 3 of their last 4 games by a total of just 16 points. This collapse occurred just after a major tornado that devastated the town of Mayfield, which is right near the intersection of the two Great American Eclipses: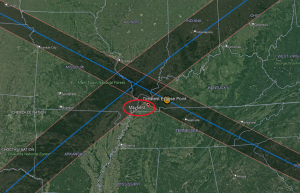 2 of the 3 games Mayfield played after the Mayfield tornado finished with a score of 24-22:

These two Eclipses are separated by a total of 2422 days: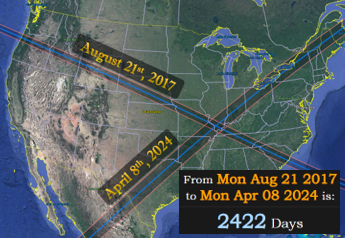 Grover Cleveland was the 24th and 22nd U.S. President

The first major city that Eclipse passes over is Austin, where Baker Mayfield was born on 4/14/95.

---
2422 ÷ 2 = 1211
The Mayfield tornado happened on 12/11
Exactly 1211 days from each of the two American Eclipses, we had the "Jesuit" eclipse over Argentina, which was the same day the COVID vaccine was first approved:

That 2020 Eclipse ended Lunation # 1211:



---
First Eclipse



---
In Standard Reduction, Cleveland has matching 33 gematria with Eclipse.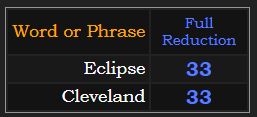 The 33rd Prime number is 137. Total eclipse sums to 137 and 47.

Deshaun Watson has birth numerology of 137 and 47, having been born on the 257th day of the year:




---
Contract
Derrick Deshaun Watson will be making $230 million guaranteed.

Two hundred thirty also has matching gematria with Clemson, where Watson went to college.

The trade occurred on the date leaving 288 days in the year: