Davante Adams Traded from Packers to Raiders

In a surprising move, the Green Bay Packers traded their #1 wide receiver Davante Adams to the Las Vegas Raiders for a pair of draft picks, meaning that Adams will be catching passes from the same quarterback he played with in college – Derek Carr. With the move, Adams will become the highest-paid wide receiver in NFL history.
This leaves Packers QB Aaron Rodgers, who just became the highest-paid quarterback in NFL history, with a big gap in his offense. On Christmas last year, Rodgers broke Brett Favre's franchise record for passing touchdowns. He's also coming off his 4th MVP award, surpassing Favre, who wore #4. This is the same number worn by Derek Carr:

Derek Carr currently has a total of 31700 career passing yards:

The trade bringing Davante Lavell Adams to his offense occurred on March 17th, or 3/17.

317 is the 66th Prime number
This is ideal for a
Packers-Raiders

trade

Davante was born on a date with Primary numerology of 147:

He was traded from the Packers on the date leaving 289 days in the year:

289 is 17×17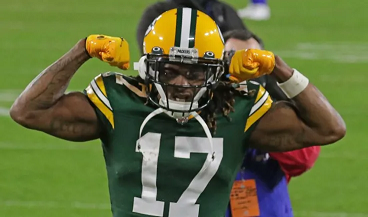 ---
In his career with the Packers, Adams caught a total of 73 touchdown passes:


This means his first touchdown with the Raiders will be the 74th of his career.

---
"Football" Riddle
The word Football has gematria of 29 and 83.
These are the same numbers found in the Reverse value of Favre.

Aaron Rodgers was born on the date leaving 29 days in the year '83:



---

Adams will make ~$28.3 million per year
Derek Carr was born on 28/3
Brett Favre was born on the 283rd day of the year
283 is the 61st Prime number

In standard Reduction/Pythagorean, Derek Carr sums to 47.


---
WWE Riddle
Derek Carr's middle name is Dallas.

Rodgers has only won the Super Bowl once in his career. It happened in 2011, the only time the game was ever held in Dallas (Arlington):

After winning the game, Rodgers famously donned a WWE Championship belt as an homage to his patented touchdown celebration:
Next month, WWE's flagship event will be held in Dallas: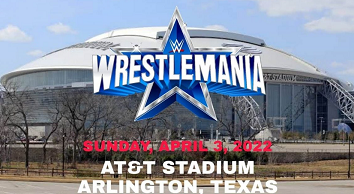 This will be WrestleMania 38
Carr threw 38 touchdowns to Adams in college
Rodgers announced he was returning to Green Bay for the highest QB salary in league history on March 8th, or 3/8. It was the same day that Russell Wilson was traded to "Colorado" = 38 (the 38th state) exactly 38 weeks before his birthday.

Davante Adams was Traded to the Raiders to play with Derek Carr when Rodgers was 38 years, 105 days old:


---
The trade fell 4057 days (or a span of 11 years, 40 days) after the Packers' Super Bowl victory in Dallas:

457 is the 88th Prime number

The last Packers/Raiders game was 880 days ago. The first time they ever played was on 1/14 in Super Bowl II.