WWE Hall of Famer Scott Hall Dies @ 63

Pro wrestler Scott Hall has reportedly passed away following complications from surgery. This riddle is connected to the WWE Hall of Fame.
Scott Hall…
Hall of Fame…


The WWE Hall of Fame is 29 years old
This year's class is the 29th (2020 was skipped)
Hall's character, "The Bad Guy" Razor Ramon, was based on Tony Montana from Scarface.


After Hall left WWE, there was even a fake Razor Ramon for a little while. He died on the 20th of September, or 20/9.
Razor Ramon was a founding member of the nWo. He died yesterday of Heart issues on Pi day.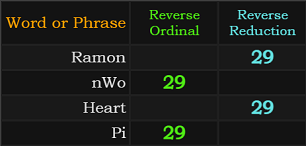 His full name matches Hall of Fame.

---
Hall was born in the year '58. His character's name Razor Ramon has matching Reduction values with WWE Hall of Fame, including 59.

Hall's death fell on a date with Primary numerology of 59:



Scott and his best friend Kevin Nash (whose middle name is Scott) famously left WWE to join WCW as the Outsiders.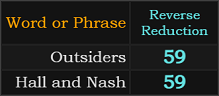 Hall was part of a highly-influential group in wrestling called The Kliq.

Hall died from a Heart attack a span of exactly 49 weeks after most of the Kliq was inducted into the WWE Hall of Fame:

The fake Razor Ramon also died of a Heart attack just like Hall. Bognar was 49 years old.

This year's WrestleMania will be held in Dallas.

The nWo was inducted in St. Petersburg, Florida. This stands out because Vladimir Putin, who is currently "The Bad Guy" to the New World Order in the media, was born and raised in Saint Petersburg, Russia, which was called Leningrad, USSR at the time.
---
WrestleMania 38 "Death" Code
The WWE's flagship event is WrestleMania, which has been held every year since 1985. Scott Hall has matching 632 gematria with Dallas, Texas, the site of this year's WrestleMania.

This year's edition will be WrestleMania 38. This is a number associated with Death.

The 2002 film Murder by Numbers embeds the number 38 in its poster:



The 38th Prime number is

163


The 38th Triangular number is 741


---
In Reduction/Pythagorean, Death sums to 20.

His death also fell 20 days before both days of WrestleMania:

---
New World Order
The Outsiders were a big deal upon their arrival in WCW, but they really took off after Hulk Hogan, the most popular babyface in the history of the business, turned his back on the fans to join their ranks. This move turned "The Outsiders" into the "New World Order", or nWo: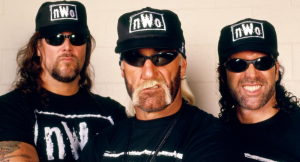 The huge swerve was at Bash at the Beach, which fell on 7/7, the date that leaves 177 days in the year:


---
The name Hulk Hogan sums to 97. I just made this post which explains how he was named after Ben Hogan, who died in '97. Kevin Nash was born on July 9th, or 9/7.

During his time in WWE, Hall's character's nickname was "The Bad Guy".


This has matching gematria with Death in Reverse. Hall died on Pi day.




Hall died from Heart trouble 25 years, 250 days after the birth of the New World Order, and 2 weeks, 5 days before WrestleMania begins: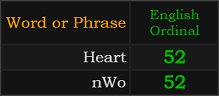 Hulk Hogan's real name is Terry Bollea.

---
Hall died 1074 days after the rest of the Kliq was inducted into the Hall of Fame as D-Generation X:

Dallas, Texas has double gematria of 1074. This syncs up with the values of both New World Order and nWo.