Ben Roethlisberger Retires / Henrik Lundqvist's Number Retired
Yesterday morning, a bridge collapsed in Pittsburgh on the same day that president Biden visited the city to talk about his infrastructure bill.
One day earlier, MLB player Gene Clines passed away at the age of 75. Clines spent most of his career playing for Pittsburgh, even winning a World Series there in 1971.


News of Clines' death was published at just about the same time another world champion in Pittsburgh, Big Ben (Ben Roethlisberger), confirmed that he would Retire:

Big Ben, who played his entire NFL career for the same team, was born on March 2nd, 1982:

Goaltender Henrik Lundqvist, who played his entire NHL career for the same team, was also born on March 2nd, 1982:

Although Lundqvist announced his retirement in August of last year, the New York Rangers waited until January 28th, the same day as the bridge collapse in Pittsburgh, to retire his jersey number:

The Bridge collapse at Frick Park occurred on 1/28, exactly 12 months, 8 days into Joe Biden's term as president.

Henrik's ceremony was marred by a heavy Nor'easter that struck the east coast that same night: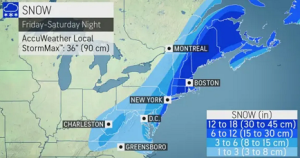 ---
Both Big Ben and Lundqvist are currently 39 years old.


They both have Primary birth numerology of 106:

Gene Clines was born on October 6th, or 10/6:

---
The death of a Baseball player in Pittsburgh around the time of Ben's retirement has a numerical base. Consider how in 2017, on the date of the Great American Eclipse, the Big Ben clock tower in London shut down for renovation. It is set to re-open later this year.
162 is a number associated with Major League Baseball, where teams play 162 games per season.


216 is 6×6×6. Clines was taken in the 6th round of the '66 MLB draft.
---

Ben's Retirement, and Clines' death, fell on January 27th, written domestically as 1/27 or internationally as 27/1.
271 is the 58th Prime number