Peter Robbins, Voice of Charlie Brown, Dies @ 65

Peter Robbins' death is being listed as January 18th, which is written 18/1 in most parts of the world.

The news did not make the headlines for over a week, reaching the outlets on January 26th.

The voice of Charlie Brown from the 1960's has passed away at the age of 65.

He was born in the year '56 and died in the lead-up to Super Bowl 56.

---
Football
Perhaps the most famous recurring gag in Peanuts is that Lucy always promises to hold the football for Charlie Brown to kick a field goal. But she always pulls it up, sending Charlie flying: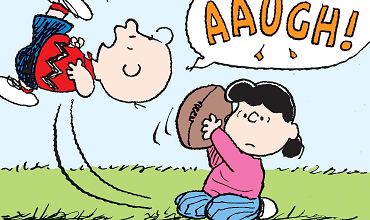 This past weekend, all four NFL playoff games saw a game-changing field goal as regulation time expired. One of those was kicked by the Bengals, whose owner is Mike Brown. Both Charlie Brown and Cincinnati Bengals have the same initials.
The voice of Charlie Brown shares an August 10th birthday with Mike Brown:


August 10th is World Lion Day. The Bengals (named after a cat) could potentially face former Lion (a cat) Matt Stafford in the Super Bowl.
August 10th leaves 143 days in the year:


This matches Cincinnati, Ohio in Ordinal.


Without the end date, this is 8019 days. The Bengals play in Paul Brown Stadium, which opened on 8/19.
---
Charles M. Schulz
The Bengals' founding date was May 23rd, or 5/23:

Peter Robbins has Latin/Jewish gematria of 523.

523 is the 99th Prime number




It's been 73 years since Charlie Brown was first mentioned in a comic strip, and 71 years since he first appeared in one:

The Bengals were founded by Paul Eugene Brown.

---
Baseball
Another famous gag in the comic shows Charlie's clothes go flying after he surrenders yet another comebacker right back to the mound: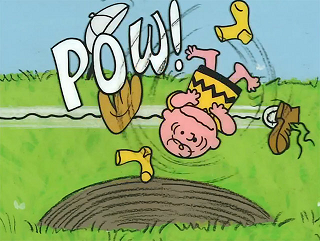 In the World Series this past year, Charlie Morton broke his leg after giving up a comebacker to the mound: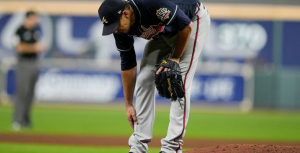 News of Robbins' death was first published on 1/26. Charlie Morton broke his leg on October 26th, or 10/26. Recall how UFC fighter Christ Weidman broke his leg at UFC 261.

---

Charlie Brown is the lead character of Peanuts.
Peter Robbins was born on a date with 93 and 39 numerology: