Alex Rodriguez Attended Aaron Rodgers' Loss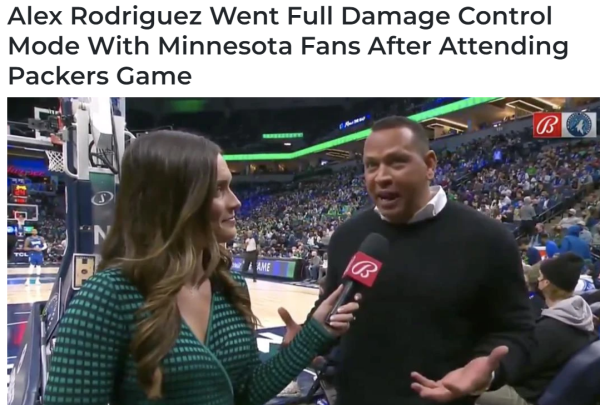 In what may have been Aaron Rodgers' final game with the Green Bay Packers, Alex Rodriguez made a surprise appearance in the crowd. Both men are athletes who enjoyed some time at the top of their sport, and both men share the nickname A-Rod.

---
Normally, a celebrity would be applauded for braving the elements, sitting among the regular public. However, this was a bit of a hit to Alex's image; he recently became part-owner of an NBA franchise in Minnesota, home to Green Bay's rival, the Vikings. The Minnesota Timberwolves play in Minneapolis, Minnesota.



---
In gematria, Timberwolves sums to 1991.


You can also convert his age to days for another sync in the same cipher.


---
"Thirteen" Coding
He witnessed Aaron's 13th career game against the San Francisco Forty-niners, who picked up their 13th win in Green Bay with 13 points. Timeouts were called with 1:03 and :13 left on the final drive.

At the press conference announcing his investment, Rodriguez held up a #13 jersey with his name on it: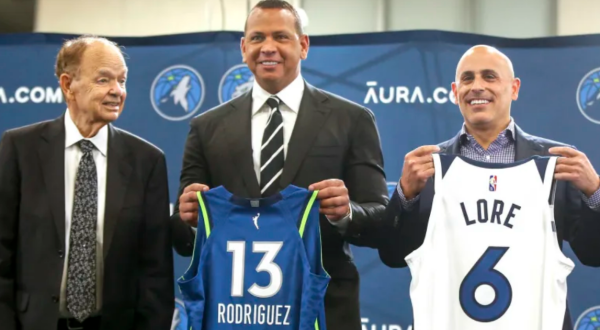 Thirteen sums to 99, which is the Reduction value of Alexander Rodriguez in both Reduction methods.


---
It was Rodriguez's first trip to Lambeau Field.


179

is the 41st Prime number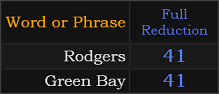 41 is the 13th Prime number
---
Alex didn't come to the game alone. His frigid evening was spent alongside a new female counterpart:

Padgett is a good person to take in a Packers game with.

Kathryne Padgett even syncs up with Green Bay.