Louie Anderson's Connection To Meat Loaf
Meat Loaf is perhaps best-known for being the singer of one of the most famous power ballads of all time, I'd Do Anything for Love (But I Won't Do That). In the music video, he plays an ugly man attempting to seduce a lover: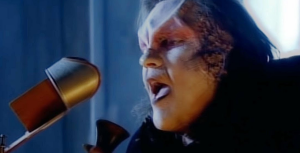 Louie Anderson is a man who…well, let's just say he has probably not heard too many compliments about his looks:
I'd Do Anything for Love was on the album Bat Out Of Hell II, released in 1993. Louie Anderson faced years of blackmail after an incident in 1993 where he is alleged to have sexually propositioned another man in a Casino.
Maybe asking a stranger for a handy under a roulette wheel was the one thing "that" Meat Loaf wouldn't do for love.

Anderson died in Las Vegas. The Mandalay Bay Casino was exactly 223 months old on the date of the Las Vegas shooting: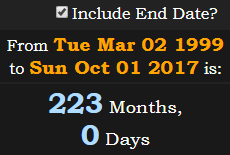 223 is the 48th Prime number
Meat Loaf's music was in the Rock opera genra. Louie's blackmailing game to light in 1999, the year he began hosting Family Feud.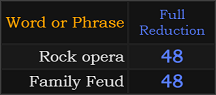 The Las Vegas shooting was on a date with 48 numerology:

The shooting was on October 1st, which is the birthday of Louie Anderson's co-star Zach Galifianakis.

Zach's middle name is Knight. About a week after the shooting, the Las Vegas Golden Knights played their first game in franchise history. Galifianakis's mainstream break came when he starred in The Hangover, which takes place in Las Vegas.
The shooting was allegedly carried out by a man named Paddock. A paddock is where Horses are kept. The first episode of Baskets after the shooting was called Wild Horses:

The very next episode was called Finding Eddie. Meat Loaf played Eddie in the Rocky Horror Picture Show:

Rocky Horror Picture Show was based on a musical. It contained tracks similar to the Rock Opera style that Meat Loaf was known for. Just two episodes later, the series had a show called A Night at the Opera:

---
Ritual human sacrifice sums to 211.


211 is the 47th Prime number
Meat Loaf was born in '47