Singer Meat Loaf Dies @ 74

This news broke headlines on January 21st, which had numerology of 28 and 44:


Today has the same date numerology as April 19th last year, when Meat Loaf's collaborator Jim Steinman, who composed the Bat Out Of Hell trilogy, passed away:


---
"Jesus" Code
Michael "Meat Loaf" Aday got a big break by starring in the Rocky Horror Picture Show.

Aday is reported to have died yesterday at the age of 74, a number connected to the Killing of Jesus.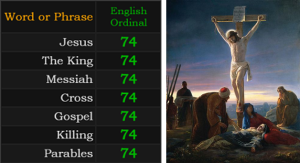 ---
The Catholic Church teaches that Jesus' crucifixion occurred at the age of 33 in 33 A.D.

Meat Loaf's debut Bat Out Of Hell was the fourth-best selling album of all-time.


The record was released in the year '77.

Despite its success, a sequel to the record was not released until the year '93. It's widely-believed that Jesus was crucified on the 93rd day of the year, between 9 a.m. and 3 p.m. The first man in the Bible, whose New Testament begins with the 930th chapter, lives to be 930 years old.

His last name also syncs up with the 1331 value of Jesus the Messiah.


---
Jesuit Order
The Society of Jesus was officially formed on September 27th, which is also the birthday of Meat Loaf:

The Society's nickname is The Jesuit Order. Aday died on January 20th, written 20/1 internationally.

He was born on a date with Primary numerology of 102:

The date can also be written as 1/20, and his death made headlines on 1/21.
Meat Loaf – Bat Out Of Hell, the best-selling Rock opera album of all-time, is based on a rock and roll version of Peter Pan that his collaborator Steinman had written.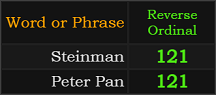 The original album was released on 10/21, and Bat Out Of Hell III was released on 10/20. In-between those albums was I'd Do Anything for Love, which is 12:01 in length.
Composer Jim Steinman has 1020 gematria.

The album's release had date numerology of 127 and 55:

---
Meat Loaf died on a date with Primary numerology of 63:


His birth name was Marvin Lee Aday.

Meat Loaf was born on the 270th day of '47.

---
Jim Steinman
Michael Lee Aday celebrated his last birthday on a date with a Life Lesson number of 59:


In June, I made this post on how Meat Loaf was connected to a shooting in Downtown Austin in its Entertainment district on a date with Primary numerology of 59: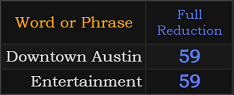 The connection was because Meat Loaf's collaborator Jim Steinman had recently died. Jim was born on a date with Standard numerology of 59:



The 59th Prime number is 277

---

367 is the 73rd Prime number

The name of the documentary sums to 222, like how Meat Loaf died in 2022.

His death fell 222 days after the mass shooting in Austin, Texas, that he appeared to be connected to, as pointed out in my post on Jim Steinman.


223 is the 48th Prime number

The Austin shooting was on 6/12