Director of Dallas Buyer's Club Dies Same Day as Dallas Rout
Jean-Marc Vallée was the director of Dallas Buyers Club, a cowboy film that came out in 2013. This year's Super Bowl is on 2/13.
---

Jean-Marc Vallée died 49 days (or 50 w/ end date) before the Super Bowl: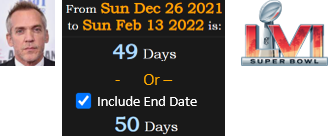 The Cowboys' logo is a Star:


Jean-Marc Vallée was 58 years old
---

This year's Super Bowl is 56: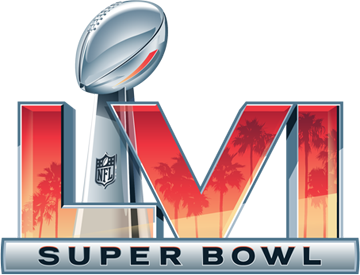 The Dallas Cowboys scored 56 points on Sunday Night Football the same date he died:

Notice how their victory improved Dallas's record to 11-4. The main character in Dallas Buyer's Club is played by Matthew McConaughey, who was born on 11/4:


The date of the game had Primary numerology of 79:


The Cowboys have not won the Super Bowl since the 1995 season.
---
Also
McConaughey was born on the date leaving 57 days in the year:

News of Vallée's death also made headlines a span of 57 days after the film's anniversary.

Super Bowl LVI falls on a date with Primary numerology of 57: