Patriots Defeat Falcons 25-0 Just Before Lunar Eclipse
The 25th Prime number is 97

Last night, Bill Belichick entered last night's game with 250 career wins with The New England Patriots, who would go on to win by a score of 25-0 over the Falcons:

In Super Bowl LI, which completed the NFL's 97th season, the Patriots famously came back from a 25-point deficit on the date 2/5. It was Brady and Belichick's 25th playoff win for the franchise, and the AFC's 25th Super Bow victory. This was the same season where a touchback was moved up to the 25 yard-line.
The game was right after "Trump" = 25 became President, and they even had the "Pope" = 25 featured on the jumbotron at the game, which ended after James White, who turned 25 two days earlier, scored on a "Pitch" = 25. "Pats" = 25.
Since leaving New England, Tom Brady has started 25 regular season games for the Tampa Bay Buccaneers. Speaking of the Buccaneers…
---
The Bucs were involved in the last 25-0 game in NFL history, way back in 2002 – the year they won their first Super Bowl.

The Patriots are now 7-4

---
Bill Belichick

Last night's game was a tribute to William Stephen Belichick and Super Bowl LI, which was in 2017.

SBLI was Tom Brady's 269th career start

---
Last night was Belichick's 347th regular season game with the Patriots. 347 is the 69th Prime number.

He now has 251 regular season wins for the Pats.

251 is the 54th Prime number

---
Eclipse Riddle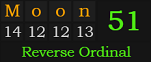 Super Bowl 51 was heavily-connected to The Moon.



Remember that game's catch by Edelman, where the number 223 manifested to an extreme. This is a number connected to the Saros cycle, which is a period of 223 synodic months. Last night was the 322nd day of the year:

---
Just after last night's game, the longest Lunar Eclipse in nearly 600 years began. This was brought up by Joe Buck and Troy Aikman, who told us that this eclipse was 3 hours, 28 minutes (the partial phase actually was):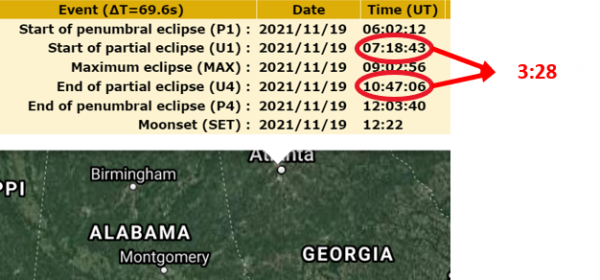 They were even so kind as to remind us how the Patriots came back from being down 3-28 to win Super Bowl LI. The halftime show that year was performed by Lady Gaga, whose birthday is 3/28. Episode 3 of Simpsons season 28 even showed us the Falcons in the Super Bowl (viewed by 3.22 million people, lol).
The winning quarterback of last night's game was Mac Jones, whose name syncs up with Partial lunar eclipse.

---
Perhaps the number most-connected to Lunar Eclipses is 666.
Mac Jones was born in 1998, which is 3×666. A span of 666 days is exactly 95 weeks, and his birthday is 9/5.

His full name even has matching gematria with 666.
616 is considered to be the true number of the Beast by some.
---
Patriots' LB Kyle Van Noy was subjected to a "random" drug test after last night. Look at how well his name aligns with 666: