Kyle Rittenhouse Found Not Guilty on All Charges
As the foreperson stated the name "Kyle Rittenhouse" just prior to reading the verdicts, the clock changed from 12:12 to 12:13 CST, which is the time zone in Kenosha, Wisconsin: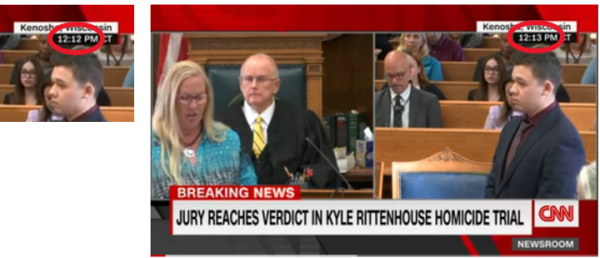 1213 is the 198th Prime number

The jury determined Kyle acted in self-defense when shooting Three people.

198 is the Sumerian value of anything that has Ordinal gematria of 33, as 198 is 33×6. 33 is heavily-connected to the 666 "Beast" code.

The media portrayed Rittenhouse as a white supremacist. The most powerful racial supremacist in history was probably Adolf Hitler.



Just two days ago, we learned about the death of a rapper named Adolph.
---
Today is the 323rd day of the year:

323×6 = 1938
In 1938, Hitler, who was born in Austria, moved German troops into Austria:

The name Rittenhouse was first found in Austria:

The nation of Austria is in the news today as it's being reported they will be instituting mandatory vaccinations:

Lockdowns and Mandatory Vaccination – the new form of World War and depopulation.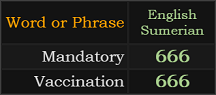 Today is a span of 8 moths, 8 days since the anniversary of Hitler's invasion. "Beast" = 88. In the Book of Revelation, the Beast rules for 42 months. Today is the date leaving 42 days in the year:

---


6+6+6 = 18. Kyle was acquitted at the age of 18.
---
666 is the 36th Triangular number


---
Alexander Schallenberg
The current Chancellor of Austria is Alexander Schallenberg, who was just installed into the role last month on October 11th, or 10/11.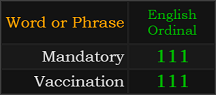 Hitler would be 132 years, 213 days old today, and Schallenberg is 213 days before his birthday: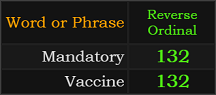 ---
Schallenberg was born on the 20th of the month, just like Hitler. One wanted to euthanize certain races, while the other wants everyone to take a shot that has proven to be lethal.



Is Schallenberg Young Adolf? The rapper Young Dolph was shot and killed on 11/17.
---

Schallenberg was born on 6/20Hitler was born on 20/4

---
This man certainly needs to be stopped.