Five Killed in Bow and Arrow Attack in Norway

This Bow and arrow attack occurred on a date with Primary numerology of 64:




Andrew Berwick was the pseudonym of Anders Behring Breivik, who perpetrated Norway's largest terror attack on record back in 2011.

The killings happened just one day before Norway swears a new Prime Minister into office from the Norwegian Labour Party (both spellings of "labor" seem relevant).


The attacks occurred in Kongsberg, which is 183 years old:

---
Eclipse Code


These are the same values in the phrase Solar eclipse.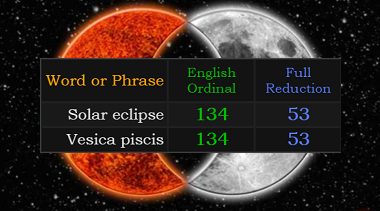 The outgoing Prime Minister is named Erna Solberg. Of course, Sol is the Latin name for the Sun.



---
Norway shares 33 gematria with Eclipse.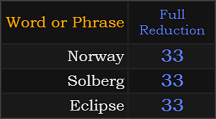 Breivik's attack, which fell on a date with 33 numerology, was cinematized in a film called 22 July, which was released on Netflix in 2018:


For some icing on the cake, Labour party has matching gematria with Total solar eclipse. Recall these numbers from my post the other day in another eclipse-related story.


---
Anders Breivik
Anders Behring Breivik carried out the terror attacks in 2011 that killed 77 people. Today's attack occurred in Kongsberg, Norway.

Today's date is October 13th, written 10/13. Breivik was born on a date with Primary numerology of 113, the date leaving 321 days in the year, written 2/13:


Today's date fell exactly 10 years, 2 months, 3 weeks after Breivik's attack.
---
Anders' birthday was also the 44th day of the year:

Today's incident in Kongsberg has Standard numerology of 44: