Leon Bailey Pays Tribute to Steffie Gregg
After scoring Aston Villa's third goal in today's fixture against Everton, new signee Leon Bailey took off his uniform to display a message.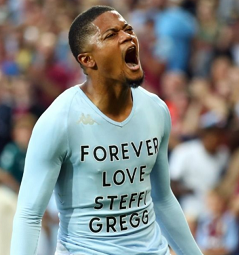 Earlier this month on September 2nd, England striker Raheem Sterling displayed a similar message after his goal against Hungary.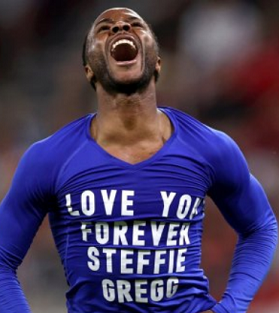 Steffie Gregg allegedly died on August 31st, the date written as 31/8 in England. Steffie was a Twitch streamer and model from Jamaica, which is where both Bailey and Sterling were born.
Her cause of death was attributed to COVID-19, which is said to have been lethal in her case because she already had lupus. Her death is being used to promote the COVID vaccine to the youth of Jamaica, and these football stars are doing their part to push the propaganda.
Steffie was no random girl – her father is a famous actor and race car driver, just like her brother. Her uncle is also record producer Rvssian, who recently turned 33 years old, so it's safe to say there's more to the story of her passing from Corona, a.k.a. COVID Nineteen.


This was Rvssian's age at the time of his niece's death: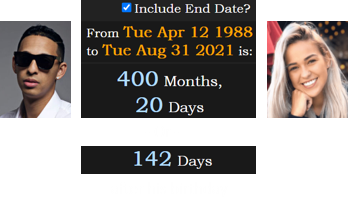 ---
The name Gregg has matching 44 gematria with Aston Villa F.C.



It was on a date with a Life Lesson number of 44:


She was 26 years old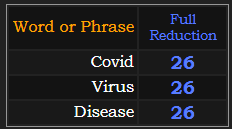 Her birthday was January 4th, or 01/04.

---
"19" Riddles
Leon Bailey's tribute to Steffie Gregg was littered with 19's, as COVID-19 is the disease said to take her life. We begin with the Reduction value of his first name.
In the images above, you will notice that Bailey's shirt has Steffie's name spelled incorrectly. I couldn't find anywhere on the Internet where the name is spelled "Steffi". This seems pretty disrespectful until you realize there is more going on. Her name, as it appears on Leon's shirt, sums to 109 in the alphabetic order.

In numerology, this represents the number 19. Bailey's salute to the departed Model fell a span of 109 days before what would have been her next birthday:

Bailey wears number Thirty-one for Aston Villa F.C.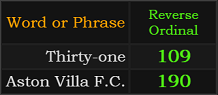 Steffie Gregg was born on a date with numerology of 119 and 19:


Bailey's goal for Aston Villa F.C. fell 1 month, 9 days after his birthday, when he was 24 years, 40 days old:


---
19 weeks =

133

days
Leon Bailey has Primary birth numerology of 133:

Recall how Coronavirus was declared a National Emergency in the United States on March 13th, or 13/03.

His tribute to the COVID-19 victim against Everton F.C. fell 45 days after he signed with the club:



COVID sums to 53 in Ordinal.

Bailey signed with Aston Villa F.C. on 8/04, a date with Primary numerology of 53:


---
19 × 19 = 361
Steffie Gregg was born on the date leaving 361 days in the year:

Leon Bailey signed with Aston Villa on August 4th, which fell a span of 361 days after his birthday:

On that date, Steffie Gregg was exactly 319 months old, and 212 days after her birthday: