Numerology of L.A. Dodgers #13 Max Muncy
This year, the Oakland A's selected a shortstop named Max Muncy with their first pick in this year's MLB Draft.

This player is not to be confused with the current first baseman of the Los Angeles Dodgers, whose name is also Max Muncy. Both men named "Max Muncy" were drafted by the Oakland A's – one in 2012, the other in 2021, years with the same digits.
This year, Muncy was drafted 25th overall. That's interesting, because both he and the elder Muncy share an August 25th birthday: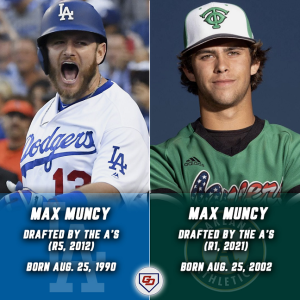 The two men were born exactly 12 years apart, which means the younger Muncy was born on the first day of the 13th year since the older Max's birth.
The 13th letter is M. The number 13 is clearly significant to Max Muncy, who wears #13 for LA: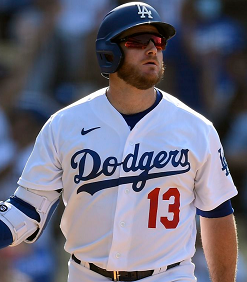 Muncy signed a contract with the LA Dodgers in 2017, on the 117th day of the year: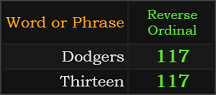 13 × 13 = 169
This Max Muncy was selected with the 169th pick of the draft.
---
When spelled out, the number Thirteen, which is a very significant number to The Moon, is the only one with Ordinal gematria of 99.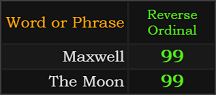 Maxwell was drafted in 2012, the same year that Neil Armstrong, the first man to allegedly walk on The Moon, passed away. Armstrong died on August 25th, which is Muncy's birthday.
---
Ever since the start of this blog, I've been explaining how Los Angeles, California contains numerology reflective of the Metonic cycle. See this post for just one of many examples. Muncy is the Dodgers' First baseman.

The 2012 draft was actually the second time Max Muncy was drafted. The Cleveland Indians originally selected him in 2009. However, Muncy instead chose to go to college, where he played for Baylor University.

The younger Max Muncy signed with Oakland this year on July 19th, or 19/7.

There are 235 lunar phases in the Metonic cycle. When the Indians took Muncy in the 2009 Draft, he was selected 1,235th. Los Angeles basketball player Kobe Bryant was born on the 235th day of the year.

His Dodgers debut was in 2018, like the Hebrew gematria of Moon. They beat the Brewers, another Moon team, to make the World Series that season.


---
Muncy was originally drafted in the 41st round
41 is the 13th Prime number
The 13th Triangular number is 91

Maxwell Steven Muncy

was drafted by the

A's