Devin Booker – The Game 6 "Sun" Sacrifice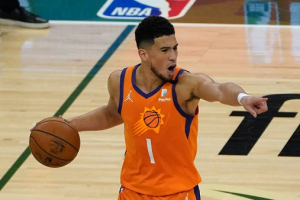 The leading scorer for Phoenix throughout the regular season and playoffs was Devin Booker, whose shooting fell off a cliff in Game 6 as he missed all seven of his three-point attempts.


In Game 6, he only scored 19 points:

The Sun is the 19th card of the Major Arcana: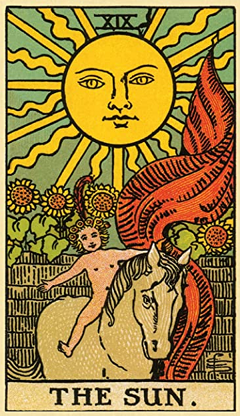 The 19th Prime number is 67

19

+

67

=

86

---
Magic Square of the Sun
The Magic Square of the Sun contains a 6×6 grid of 36 squares, which sum to 666: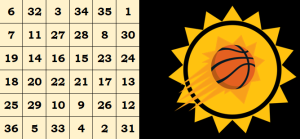 Booker was born in Grand Rapids.

Devin is the Son of another NBA player, Melvin Booker. There are less than 100 second-generation players in NBA history, about 15 of whom are active.

6

×

6

×

6

=

216

Six hundred and sixty-six has matching gematria with Devin Armani Booker.


283 is the 61st Prime number
Booker scored 601 points in the playoffs
601 is the 110th Prime number

---
Coronavirus Riddle
Booker is listed at a weight of 93 kilograms. The Sun's average distance from Earth, otherwise known as an Astronomical Unit, is about 93 million miles:


As I've been explaining since the beginning, the Coronavirus pandemic is a ritual connected to the Eclipse code. Only during a total eclipse is the Corona visible to the naked eye:

Booker

was born in '96

He has Primary birth numerology of 155 and 65:


Booker's listed height is 6'5″
---
Devin Armani Booker was born on 10/30 in Grand Rapids, Michigan.


13 squared is 169
Booker scored 169 points in the Finals
The Phoenix Suns lost the series 16 months, 9 days (or a span of exactly 71 weeks) after the beginning of the Coronavirus pandemic: