Kobe Bryant Inducted Into Hall of Fame / FA Cup Final
Check out Rambo's post, which is fantastic per usual, on the FA Cup Final, featuring Chelsea vs. Leicester City.
Chelsea has lost three executives to helicopter crashes dating back to 1996. Leicester City's owner Vichai Srivaddhanaprabha also died in a helicopter crash in 2018.
Chelsea's manager is Thomas Tuchel, who was hired on January 26th, the anniversary of Kobe's helicopter crash. Leicester City's manager Brendan Rodgers was born on January 26th, or 1/26.

9/11 is relevant given that there were four aircraft crashes that day, like how these teams have experienced four helicopter crashes. The sponsor of this year's FA Cup is Emirates, an airline company.

216 is 6×6×6. More on 666 below. The two head coaches from the Premier League were born a span of 216 days apart:


Here are some more numerical anecdotes regarding today's occult ritual involving Kobe Bryant's induction into the NBA Hall of Fame on the same day as England's FA Cup Final.
---
In Ordinal, Premier League matches Kobe Bean Bryant.

Today's FA Cup Final and Kobe's Hall of Fame induction falls on the 135th day of the year:

The English Premier League is abbreviated as EPL.

---
Coronavirus Alignments
Today is exactly 263 sidereal months since 9/11:

263 is the 56th Prime number
Today is

15/5



Chelsea FC hired their new coach on the anniversary of Kobe's helicopter crash, which fell on Leicester City's manager's birthday.

Recall that 15/5 was the date of the Clade X pandemic exercise in 2018, exactly 666 days before the World Health Organization declared a real-world pandemic:



66 is 11×6


Leicester

currently has 66 points in the EPL
The 66th Prime number is 317

The manager of Leicester, Brendan Rodgers, was hired 809 days (or a span of 810 days before today's FA Cup Final connected to Kobe Bean Bryant:




Kobe Bryant scored a remarkable 81 points in his 666th career game. See my post on that.
---
Kobe Bryant won his first Olympic gold medal in China. He died the same week that Corona lockdowns were instituted in Wuhan, China.



---
Vichai / 666 Riddles
On 9/11, buildings 1, 2, and 7 collapsed. Vichai Srivaddhanaprabha died on October 27th, written 10/27.



The crash was at King Power Stadium, named after his company King Power Duty. King = Crown = Corona.
This is also a span of 133 weeks, 1 day. Consider how the coronavirus is connected to the Black Death, which began in the year 1331.
---
The word Helicopter sums to 666. Kobe's best game was the 666th in his NBA career.


This will be the 140th FA Cup Final.

211 is the 47th Prime number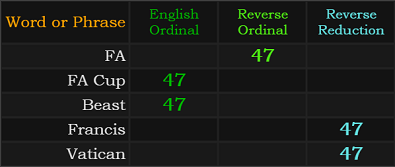 This is also the Ordinal value of Leicester's manager Brendan Rodgers.

1044 lunar phases = 87 lunar years

---
Kobe Bryant, who won an Academy Award for his poem Dear Basketball, shares 113 gematria with The National Basketball Association.


Adding the names of the two managers into day's FA Cup Final yields another 113: