Former Hawaii QB Colt Brennan Dies @ 37


Colt Brennan was the star quarterback at the University of Hawaii.


He died on the date leaving 234 days in the year:

234

+ 432 =

666


Colt Brennan died 666 weeks after his first NFL appearance, which was appropriately against the Colts:


6×6×6 = 216. That game fell on the 216th day of a leap year:

---
Death / Killing Code
Colt Brennan has matching 118 gematria with Death and Homicide.


Colt is said to have met his Death due to Fentanyl 97 days before his 38th birthday:


38 years is exactly 1983 weeks, like the year he was born.
---
Colt was born on the 228th day of the year:


He died on May 11th, written 11/5.

---
Eclipse / Moon Riddle
Brennan died on a date with Primary numerology of 57 and 21:

This is identical to the numerology of this year's Total solar eclipse:


Hawaii became a state on August 21st, the same date as the first Great American Eclipse. August 21st can be written as 21/8. This is the Hebrew value for Moon.

The school's nickname is the Hawaii Rainbow Warriors, which has the 218 in English.

The lunar calendar takes 33 years to fall back in sync with the solar calendar.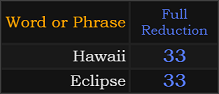 Brennan, who was selected in the 2008 NFL draft, died a span of 208 days before the 2021 Total Solar Eclipse:

Colt would have been 13990 days old for that eclipse. "Thirteen" = 99.
The Rainbow Warriors star died in the same month as this year's significant Total lunar eclipse.

---

This is very similar to his full name gematria.