Actress Ellen Page Becomes Actor "Elliot" Page

Ellen Page said (s)he is transgender on December first, a date with Primary numerology of 53:


The 64th Prime number is 311

---
666 Riddle
Why mention the gematria of The Beast? The number of the Beast is revealed in Revelation. This story was published on 12/1.
The names Ellen and Elliot add up to 121. His announcement read "I am trans."


The 121st Prime number is 661

Page is a Pisces, ruled by Jupiter. He's 661 days before his next Jovian birthday. Note how the planet's gematria connects to 666:

---
Before the announcement, Ellen's middle and last names were a perfect 666 riddle. Beast sums to 198.

Grace Philpotts-Page sums to 198, 99–90 (an upside-down 666), and 666.

---
E.T. Riddle?
Considering I connected a modern news story to a film from the 70's just yesterday, it seems appropriate to mention this.
The film E.T. features a main character named Elliott, which is Ellen's new name. That movie features a scene where E.T. dresses up in women's clothing:
Rather comedically, Ellen's full name, when changed to Elliot, has matching Ordinal gematria with this film, which was released 2007 weeks ago. "Trans" = 27.

The movie takes place in the San Fernando Valley.

---
Elliot was born 56 months, 10 days after this film was released. 561 is the 33rd Triangular number. He's now 33 years old and made this announcement on a date with 33 numerology:

33 has matching gematria with 666.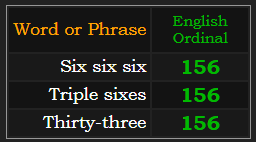 His original female name has Extended gematria of 1056 like Extra-Terrestrial.



---
Anything with Sumerian gematria of 666 in Sumerian sums to 111 in Ordinal.