Ghislaine Maxwell Spotted At In-N-Out Burger (2019)

In this bizarre news story from last August, Ghislaine Maxwell was photographed at an In-N-Out Burger less than a week after the death of Jeffrey Epstein.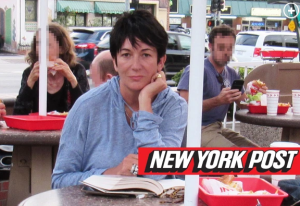 ---
The name Ghislaine sums to 48.

In-N-Out Burger was founded in the year '48, on a date with 99, 54, and 27 numerology:


---
666 Riddle
Jeffrey Epstein was 66 years, 6 months old when he died while in prison for sex trafficking.


The name Maxwell sums to 90 and 99, an upside-down 666, which is the 36th Triangular number.

These are the same numbers we find in burgers.

---
666 is a number of the Moon, which has a 57-degree range of declination. The Moon was a key focus in my decode on Epstein's death.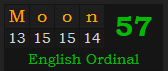 Jeffrey Epstein died on a date with 57 numerology:

Six sixty-six has gematria of 57.


234 + 432 = 666
---
Ghislaine Maxwell has matching gematria with Number of the Beast.

The first 144 digits after the decimal in pi sum to 666.