Lil Xan on Tim Dillon – Connected to Kanye on Rogan
On the same date Kanye West appeared on Joe Rogan, comedian Tim Dillon, a frequent guest of Rogan's, uploaded an episode of his own podcast featuring another rapper – Lil Xan: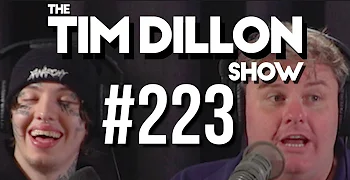 Within the first few seconds, even Dillon acknowledges how bizarre of a pairing the two are. Why would a mumble rapper appear on Dillon's show on this same date? The answers appear to lie in the numbers. Yesterday had Primary numerology of 74 and a Life Lesson number of 38:


---
Lil Xan was born on 6/9, or 9/6 in the year '96

Kanye's appearance, and Randy Arozarena's home run record, were lunar eclipse riddles. "October twenty-four" = 214. 10/24 was 21 months, 4 days after the last total lunar eclipse and 214 days before the next one. It was also 2 years, 14 days after Kanye met Trump at the White House and 2 months, 14 days after Joe Rogan's birthday. This was all while Trump was rallying supporters in "Waukesha, Wisconsin" = 214.
2/14 is Valentine's Day. Recall how Arozarena had hearts on his message to his daughter, with Luna written on it: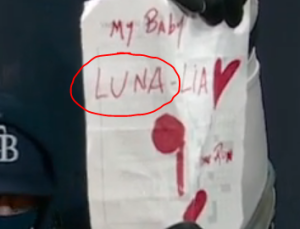 Luna is the Latin name for the Moon.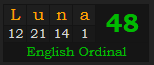 The second Great American Eclipse is on 4/8 in the year '24.

The 48th Prime number is 223
There are 223 lunar phases in the Saros


This was Dillon's 223rd episode:

---


199 is the 46th Prime number
Kanye wants to be the 46th President

---
More Moon Numbers

Tim Dillon has Jewish gematria of 282, which is just one off of The Moon in the same cipher.

Both Joe Rogan and Kanye West have 283 gematria in various ciphers as well.


What might be worth noting as well is that Dillon decided to upload this Podcast at midnight, which tends to suggest there's a riddle involving the date: