Arozarena's Record Connected to Kanye on Rogan
My last post was about the apparent numeric ritual that was behind Randy Arozarena's postseason home run record. The last section of that post highlights the Jesus riddle – the game was played on a date with 74 and 11 numerology:


Another apparent Jesus riddle today was Kanye West's appearance on the Joe Rogan Experience. As I have documented, including with this story where Kanye met with Donald Trump, West is coded up and down with the numbers of Jesus Christ.


Randy Arozarena wears #56 for Tampa Bay: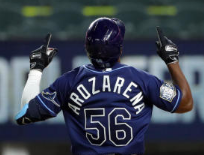 ---
Notice how Kanye's birthday is on 6/8. Today is the date leaving 68 days in the year: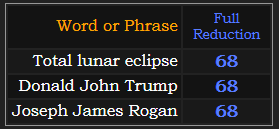 In my last post, I mentioned how 10/24 falls 21 months, 4 days after the last total lunar eclipse and 214 days before the next one:

Would you believe that Kanye met with Donald John Trump at the Oval Office a span of exactly 2 years, 14 days ago: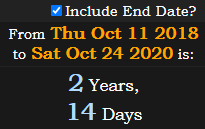 The night of the game, Trump was in Waukesha, Wisconsin.

2/14 is Valentine's Day. Arozarena's note to his daughter had hearts on it. His record-breaking home run made the score 2-1 in the 4th inning.


Kanye appeared on JRE #1554.

The date October 24th can be written 24/10.
---
Joe Rogan Experience has matching 189 gematria with lunar eclipse.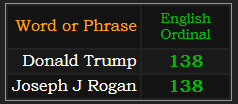 Randy Arozarena scored the 1st, 3rd, and 8th runs for the Rays in their win over the Dodgers.
---
The name Kanye West sums to 123 Ordinal and 1551 Jewish.

Randy broke the postseason home run record with his ninth home run.


Kanye was born on the 159th day of '77:


Joe Rogan also has matching 283 gematria with Randy Arozarena and The Moon.